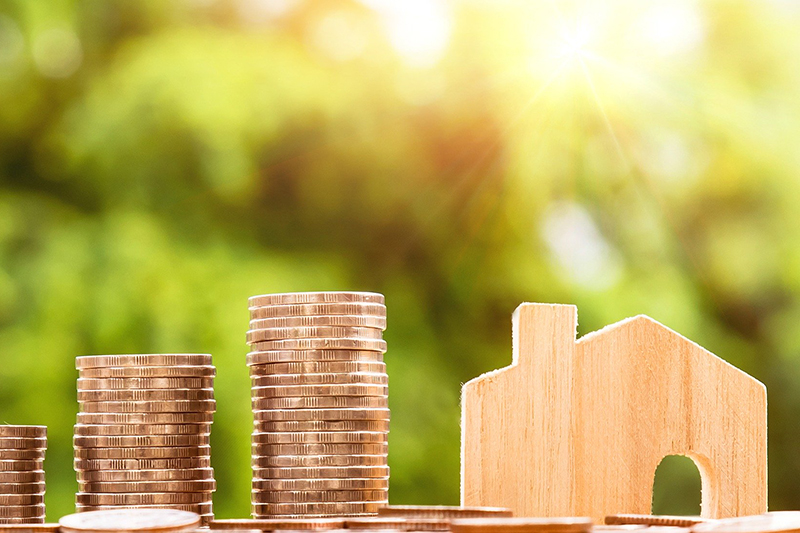 Rishi Sunak's Summer Statement had drawn reaction from across the industry. Below is a selection of responses…
Darren McMahon, Marketing Director, Viessmann
"We know the government wants UK homeowners to switch from fossil-fuelled boilers to renewable technologies such as heat pumps, to achieve carbon reduction targets. Yet many properties require significant investment in home improvements, such as insulation, before low temperature heating systems can provide expected levels of comfort while running in an energy-efficient way.
"The Green Homes Grant addresses both challenges and caters for all types of property. It promotes a 'fabric first' approach, acknowledging that the best way to save energy in the home is to reduce heat loss, and it also contributes to, or covers, the cost of the heat pump to ensure overall heating system efficiency. We believe that vouchers of up to £5,000 per household will positively impact consumer behaviour and stimulate heat pump sales that have not been forthcoming for financial reasons.
"We also welcome the initiatives designed to improve the energy efficiency of public sector buildings and the decarbonisation of social housing."
Angela McGinlay, Managing Director, Daikin UK
"It's good to see homes at the heart of this new eco-package. New incentives will lead more UK homeowners to explore renewable, green alternatives to fossil fuel heating and ensure technologies such as heat pumps are rightly recognised as part of the mainstream solution to decarbonising our built environment
"With the planned phase out of fossil fuel boilers from new homes after 2025, this package was needed to provide a boost to the much-needed reduction of carbon emissions from the UK's existing housing stock.
"But if the government is to truly live up to its rhetoric of 'bouncing back better' then it will need to go much further. France's recently announced eco-spending package is £13bn, Germany's £36bn and Italy's generous 'eco bonus' tax breaks. Heat pumps are just one of a myriad of technologies and measures included all fighting over the UK's relatively paltry pot"
"Today is a step in the right direction. We'll be looking for more come the autumn statement."
Max Halliwell, Communication Manager for Residential Heating, Mitsubishi Electric
"The announcement from the Chancellor signals that the government has heard and understands the role that renewable heating, power and green measures will have in helping build Britain back up post the Covid-19 crisis. The measures outlined by the Chancellor go some way to addressing this. In addition to these measures, the installation of renewable heating technologies, such as heat pumps, up and down the country will not only help homeowners reduce their own carbon emissions from home heating, but provide valuable jobs creation as plumbers, installers, manufacturers and apprentices upskill and reskill in a technology that is going to be vital for future homes. Considering the aspirational targets that have been discussed by the Committee for Climate Change to have a million heat pumps installed by 2030, the UK heat pump market could play a considerable part in the country's economic recovery.
"However it's important to note that the ambition needs to grow. We need to rapidly move on to a wider expansion of this for the many, many off-grid households dependent on oil, LPG  and other properties using aging gas systems elsewhere, if we are to tackle the 40% of UK carbon emissions generated by home heating."
Kevin Wellman, CEO, CIPHE
"The Chancellor's summer statement offers a much-needed boost to the plumbing and heating industry. The Green Home Grant in particular will help increase demand, providing much needed work opportunities for businesses and moving the net-zero agenda forwards, while the cut in Stamp Duty will help revive the housing market and increase demand for home improvements. Ensuring such remedial work is carried out by competent persons is essential.
"While we welcome financial help for employers taking on new apprentices, we would urge Government to dig deeper to help micro SMEs. Without employers, there are no apprenticeship places and many members of the plumbing and heating industry have been hit hardest of all by the country's response to the Coronavirus pandemic. We also need to see increased support for the over 25's and for the wider education sector. With a large wave of redundancies forecast to hit the country when the furlough scheme ends, there are many people likely to be changing career who run the risk of signing onto rogue training courses without adequate measures introduced."
George Webb, CEO, Liquid Gas UK
"The £5,000 grants for household energy efficiency is clearly welcome, but we need to see what measures will be apply for when the scheme opens in September. There should be a range of measures included in this fund, so that it can be used by people up and down the country, including in rural areas which are notoriously inefficient.
"Households and landlords should be able to upgrade highly-polluting oil boilers and solid fuel heating systems, onto new energy efficient and low-carbon solutions such as LPG. This, alongside the revision of the flawed methodology behind Energy Performance Certificates (EPCs), would incentivise and help kick start the decarbonisation of rural areas, which is crucial if the UK Government wants to meet its Net Zero target."
Guy Pulham Chief Executive, UKIFDA
"We are pleased that homeowners will receive help through the 'Green Homes Grant Scheme'. We lobbied government to incentivise all homeowners (irrelevant of type of heating system) to make energy efficiency improvements in their own homes. We suggested improvements such as fitting smart meters to tanks, installing smart temperature controls across homes and installing better insulation. All of these improvements would increase energy efficiency, create carbon efficiency and reduce bills so welcome the announcement today that government will be providing assistance to households to make changes to the fabric of their homes including insulation, new double glazing and low energy lighting.
"We have been lobbying the UK government and the Committee on Climate Change to support our industry's liquid biofuels strategy and we urge the government in producing these policies to be technology neutral as we are concerned by the announcement of funding of £50m that will go to pilot innovative schemes to retrofit social housing at scale, with measures including insulation, double glazing and heat pumps. We urge the government to also consider other solutions including liquid biofuels, as heat pumps are not a one size fits all solution."
Professor Noble Francis, Economics Director, Construction Products Association
"The Chancellor's Summer Economic Statement showed that government is determined to get the economy into the recovery phase, with some new policies announced after last week's damp squib of a 'New Deal' announcement from the Prime Minister. As ever, it is the delivery of these announcements that will be key.
"The announcement of a Stamp Duty holiday until 31 March will help to give a sustained boost the housing market after a temporary flurry of housing market activity due to pent-up demand. It will be essential however to also see measures aimed at boosting house building, such as increasing the budget for the Affordable Homes Programme, as well as those aimed at boosting the housing market.
"The £2 billion funding towards energy-efficient retrofit of the existing housing stock is potentially very promising; but the devil is in the detail, as government has previously demonstrated on energy-efficient retrofit programmes, in particular given the very poor experience of the Green Deal policy. In addition, £1 billion for insulating public buildings sounds very good but given this is only for one year, it raises the key question of whether government departments and local authorities have the time or resource to spend this effectively. The main risks are that the majority of this money ends up not getting used or that it gets wasted in a rush to spend it. "
Oliver Baker, CEO, Ambion Heating
The focus on making the UK's 'leaky' homes more energy efficient with the announcement of a £2bn Green Homes Grant is one that is very welcome. Decarbonising domestic heat is one of the biggest challenges we face if the UK wants to hit its target of net zero carbon emissions by 2050.  We will await to see the details on whether all or just some low-carbon technologies are included.   In its proposed Clean Heat Grant Scheme, computer-controlled infrared heating is not currently eligible, despite its energy usage and emissions being at a comparable level with air source heat pumps.  It also has the added benefit of 40% lower installation costs.
"So, the government needs to ensure that any grant scheme designed to improve energy efficiency should embrace innovative technologies that can provide for a cleaner, greener future."