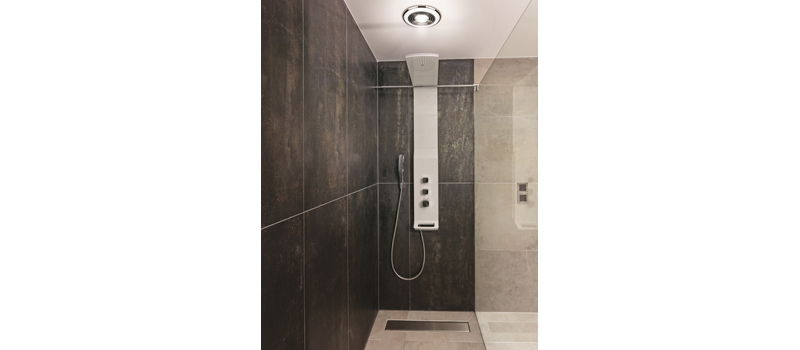 HiB has pledged its full support for NICEIC's new competency qualification for installers of domestic ventilation – which it asserts will go a long way in helping to raise standards within the sector.
Launched in September 2015, the new assessment package has been mapped against the relevant National Occupational Standards (NOS) and has been approved by SummitSkills – the Sector Skills Council for the building services engineering sector. The aim of the training and assessment package is to assess installers against set criteria which are formed from the relevant NOS for the installation of domestic ventilation systems.
For HiB, increasing the importance of adequate ventilation in the home is nothing new. Since its inception, the company has championed the importance of bathrooms having the right amount of ventilation in order to prevent the risk of mould which could lead to long-term damage and, in worst case scenarios, health risks.
Talking about the new qualification, Marketing Director, Steve Kaye, comments: "For many years now, ventilation has very much been seen as an afterthought in the home improvement process. There has tended to be this stigma that it is 'nice to have' where in reality it is one of the most important considerations; inadequate ventilation can not only cause serious damage to a property but also lead to health risks.
He adds: "It is therefore great to see the industry invest in this new qualification which will go a long way in bringing adequate ventilation to the forefront and help to raise standards for the greater good."
Most recently, HiB launched a new range of ventilation products specifically designed to provide adequate ventilation in wet-rooms which are typically bigger and wetter than the average bathroom.
One key addition includes the HiB Cyclone, an incredibly powerful fan which provides over 25% more extraction of steam, moisture and odours than a typical inline ceiling fan. It is also said to be incredibly quiet, featuring a stylish, slim design and an in-built LED showerlight.
For more information on HiB, please visit www.hib.co.uk.