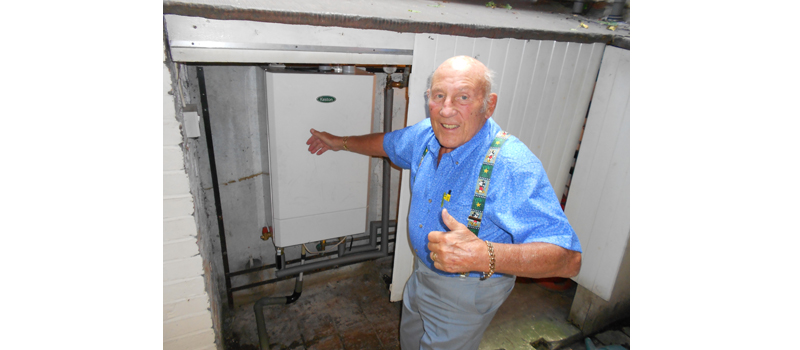 Keston Boilers says it once again overtook the competition when a Heat 55kW boiler was selected to provide high efficiency heating for the Mayfair home of Sir Stirling Moss, OBE, the British former Formula One racing driver.
Sir Stirling and Lady Moss have used Keston boilers for over 25 years and when the time came to upgrade their old model there was only one boiler brand they could trust to go the distance. The new Keston Heat 55kW was installed in Sir Stirling's outdoor boiler house and the ease of fitting meant that the boiler replacement was completed within the day.
Sir Stirling affirmed, "Whenever we have needed a boiler installed, we have gone straight back to Keston as we have always found them easy to use and completely reliable – you can't argue with over 25 years of faultless service. Plus, with six storeys to heat, our boilers always get a lot of use! If we ever had to choose another, we'd look no further than a Keston."
Launched in 2013, the entire Keston boiler range encompasses Heat, System and Combi boilers, all of which were designed and developed by the highly skilled R&D team based at Keston's manufacturing facilities in Hull. Offering outputs from 30 to 55kW, Keston boilers feature the latest energy technology and are Energy Saving Trust endorsed, with efficiencies up to 110% part load and an impressive turndown rate of 5:1 also achieving a high SEDBUK rating.
For more information on Heat boilers, visit www.keston.co.uk.