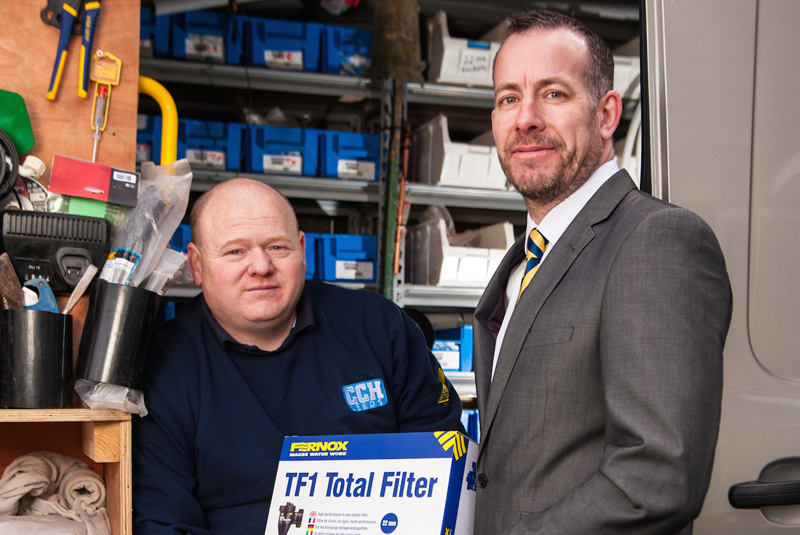 Heating engineer Allen Hart lent his professional expertise to a series of installation and maintenance projects in and around Leeds in 2015 but, instead of earning money for the jobs, he donated the funds to the children's cancer charity Candlelighters.
Allen gave up his time to carry out the work across seven projects as a fundraiser for Candlelighters. The Leeds-based charity provides crucial support to families across Yorkshire who have been affected by childhood cancers, as well as supporting vital medical research.
On completion of each project, the entire proceeds from his work were donated to Candlelighters. A passionate supporter of the charity for 10 years, Allen enlisted the help of fellow Installers – their efforts combined with the overwhelming generosity of friends and supporters have helped to raise a massive £20,000 since the start of 2015. With Allen donating his time to carry out the works, Fernox contributed free materials including a TF1 Installer's Pack, complete with a TF1 Total Filter, Protector F1 Express and Cleaner F5 Express.
"As a long-standing customer, it was great to have Fernox on board," said Allen. "It was really important to have the company's involvement as it helped to maximise the amount of money raised, to give vital support to families affected by children's cancers as well as funding crucial research."
Find out more about Allen's fundraising efforts at www.justgiving.com/cchleeds/