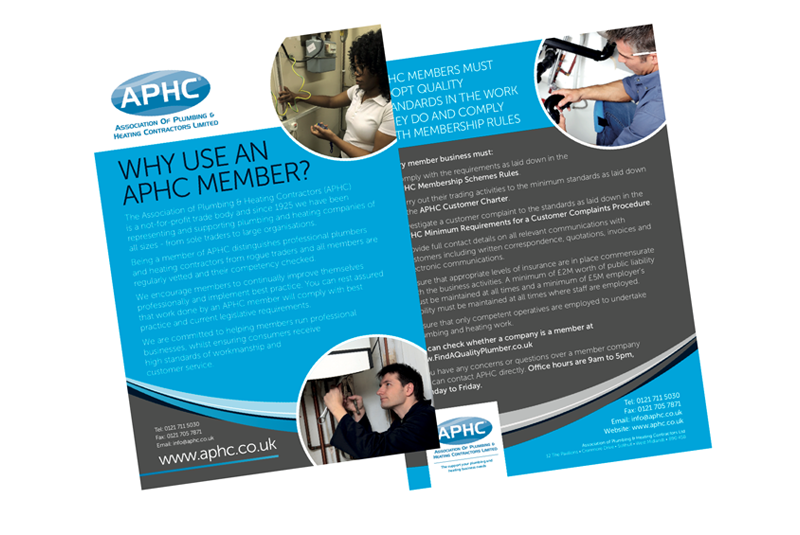 The Association of Plumbing & Heating Contractors has launched a new consumer facing leaflet to explain the benefits of instructing an APHC member company.
The leaflet explains who the Association is, how it vets its members, the rules which members must adhere to, the quality standards that their work must meet and the reassurance that consumers can gain through being able to contact APHC directly.
Members can order a free allocation of leaflets every year and if required they can order additional numbers for a small cost.
John Thompson, CEO commented: "We are committed to helping members run professional businesses, whilst ensuring consumers receive high standards of workmanship and customer service. The new leaflet has been created to help our members communicate what the APHC Licensed Member logo means, why it is used as an independent stamp of professional approval and the extra reassurance that consumers gain when instructing an APHC member company."
In general, members must comply with Membership Schemes Rules, operate in accordance with the APHC Customer Charter, follow the Customer Complaints Procedure – should the need arise, hold a minimum qualifications, and provide full contact details on all relevant customer communications.  Members must also ensure appropriate levels of insurance are in place commensurate with their business activities.