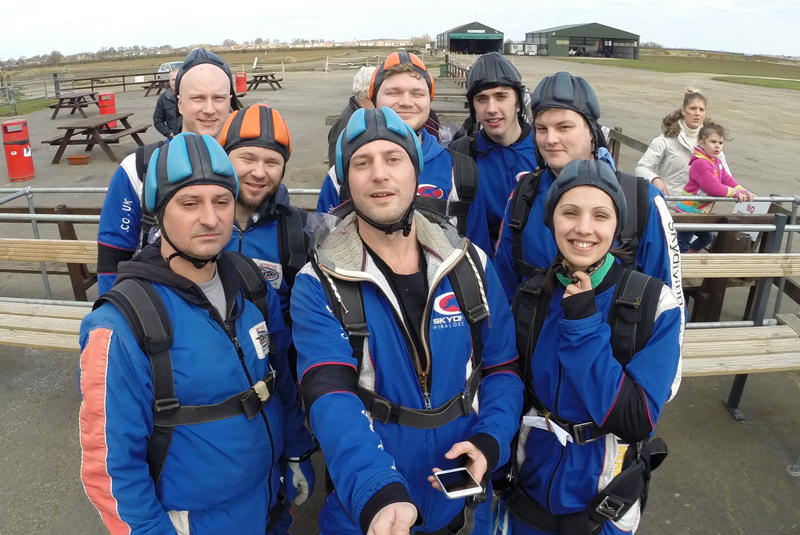 Abacus Manufacturing Group has raised over £4,000 for Saint Michael's Hospice in Harrogate thanks to a team of eleven brave Abacus employees.
The team took to the skies and completed two skydives in February and March for a cause that was close to everyone's hearts. Saint Michael's Hospice provides palliative care services to the Harrogate community and has been a vital source of care and support for many people close to the Abacus team.
"The Skydive was an exhilarating experience; everyone should try it at some point in their life. Being able to raise money for such a great charity like Saint Michael's Hospice whilst doing something that I've always dreamed of was just amazing," says Chris Burrell, National Technical Manager at Abacus Manufacturing Group.