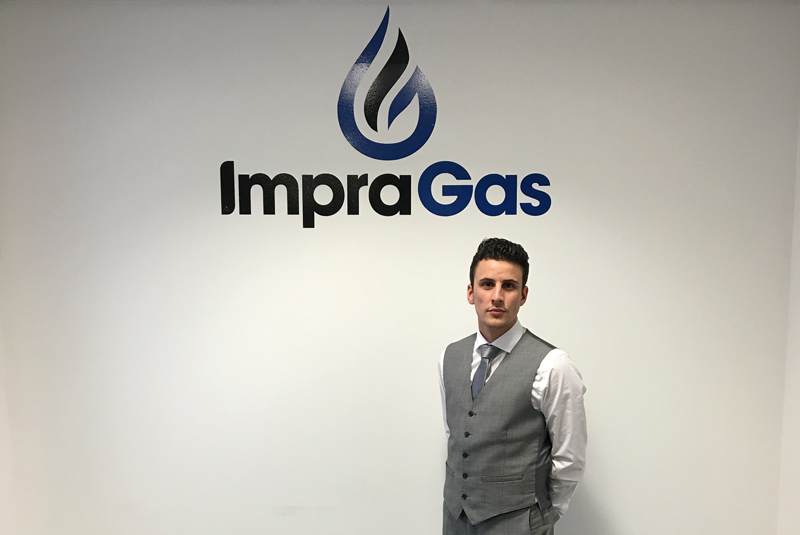 Joseph Valente is expanding his plumbing, heating and electrical business, Impra Gas. Part of the process involved gaining NICEIC accreditation.
"It has been full on since winning The Apprentice, but it is a great platform for my business," commented Joseph. "The investment and support has allowed us to explore new areas and we just want to get going now and grab the opportunity."
Joseph says that NICEIC approval was key to the expansion: "Having specialised in the heating and plumbing sector, I was well aware of NICEIC and it was the only brand that people really spoke about.
"We used to sub-contract out all of our electrical work but winning The Apprentice means we have been able to take on two fully qualified electricians and start doing that work in-house.
"Being an Approved Contractor with NICEIC means we can now offer a full electrical service to our clients including consumer unit changes and electrical reporting and testing."
Joseph is also keen to capitalise on the growing trend for smart technology around the home: "I think smart homes and the Internet of Things (IoT) is the way the industry is going.
"Technology is developing all the time and I think being a pioneer in that particular area is a strong unique selling point for my business.
"Winning The Apprentice has allowed us time to look at new avenues to explore – such as smart technology. It's something we never had the time or money to do before."
Impra Gas currently employs five gas engineers and two qualified electricians.