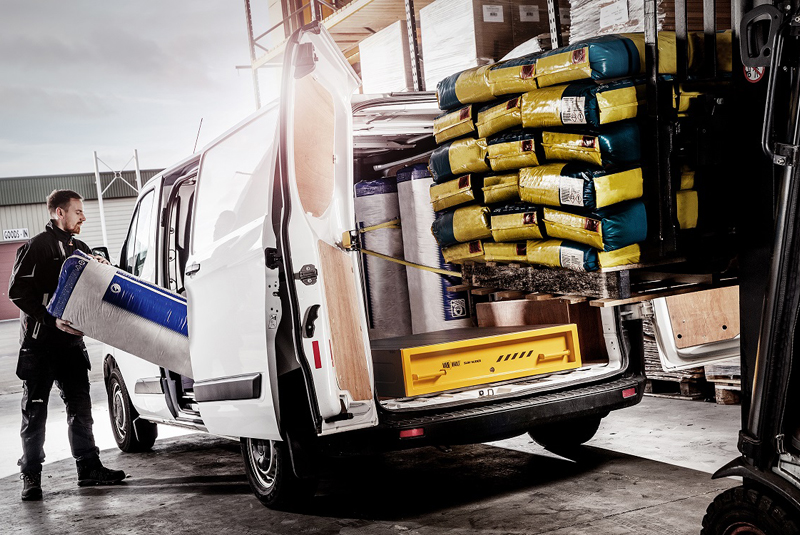 We get the lowdown from Drew Styles on the recently enhanced Van Vault system.
As part of its drive to tackle tool theft crime, Van Vault has launched a new product range.
Last year saw around 280,000 tool theft crimes across the UK. With the average value of tools left in tradespeople's vans costing £2,880, Van Vault understands the importance of helping protect tools and deter thieves with effective secure storage solutions.
With a break-in taking as little as 10 seconds, the new range has introduced key enhancements, which will be fundamental in making it much harder to steal valuable power tools and equipment. Eight new products offering advanced protection, include the traditional box style containers and the easy to use drawer sliders.
The products have also been independently tested and certified by Sold Secure, an independent test house for security products owned by the Master Locksmith Association. All eight Van Vaults were subjected to six different levels of rigorous attack by trained professionals and were all found to be impenetrable, highlights the manufacturer. Van Vault is also the first vehicle storage product on the market to be accredited by Secured by Design – the UK's Police approved standard.
All of the key areas of attack have been strengthened including a cross bar reinforced lid which is "next to impossible to prise open." A new VaultLock locking system has been introduced which sits deep within the body of the box shielded by a hardened steel plate, protecting from drilling, picking and cutting. The products also now come with an anti-theft fixing kit to ensure they can be properly mounted to the vehicle floor.
Van Vault has also improved its storage space and functionality with the new range, introducing a wide mouth drop front to the storage containers. A recessed lock also protects the key from damage when left in the lock, and an easy-lift gas strut through the body of the box ensures a soft open and close lid action and maximises storage space.
Drew's verdict
Well with vans always an easy target for thieves, the Van Vault Slim Slider is a great way to keep your tools safe. I'm fortunate that I can back my van up to a wall, so if someone does manage to get in it's impossible to get into the draw.
The one thing I would say is, I've fitted the Slim Slider and it's a heavy beast, so make sure someone's on hand to help you install it.
There's a great amount of space for keeping all your gear in. The only downside to this is it takes up a lot of space, but fortunately Van Vault does another version which is narrower, so you could have the same high level of security but with room to slide more items in next to it.
Having seen few of these installed I decided to follow suit and use it as an excuse to put a false floor in which is something that is practical and I'll admit it looks great but isn't essential. It's extremely solid and secure, so if someone does manage to get in it'll be verging on impossible for them to get in without making enough noise to get your attention.
All in all, it's something worth considering if you want to take your security to the next level.
If this product was a song it would be…
Frank Carter and the Rattlesnakes – Juggernaut!