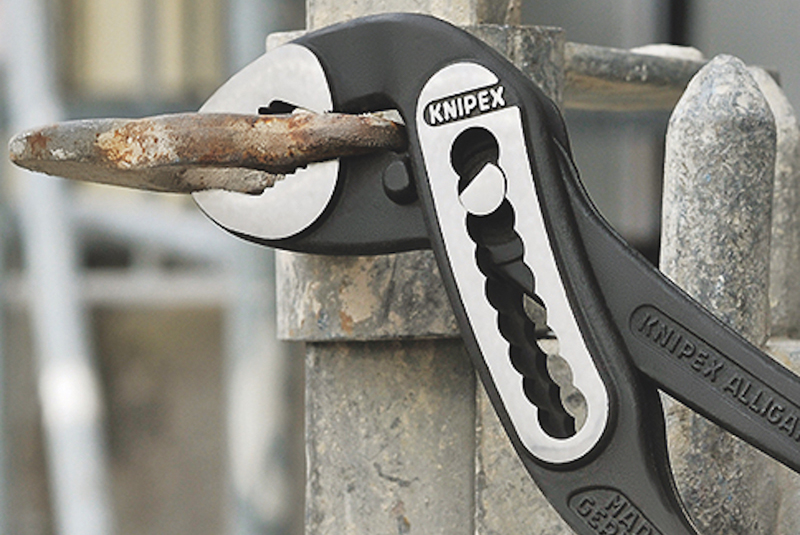 With 30% more grip and nine adjusting positions, the KNIPEX Alligator water pump pliers now fit even more comfortably into the hand and the slimmer head shape allows even better access to workpieces in confined areas.
The Alligator grips hexagon nuts and boltheads with widths of up to 46mm. The expanded gripping has a capacity up to 2in. pipes from a tool that's 250mm in length!
The pliers are self-locking on pipes and nuts, which means there's no slipping on the workpiece and only low force is required by hand – while a guard prevents operators' fingers being pinched.
With a robust construction and insensitive to dirt, the Alligator range is particularly suitable for outdoor work.