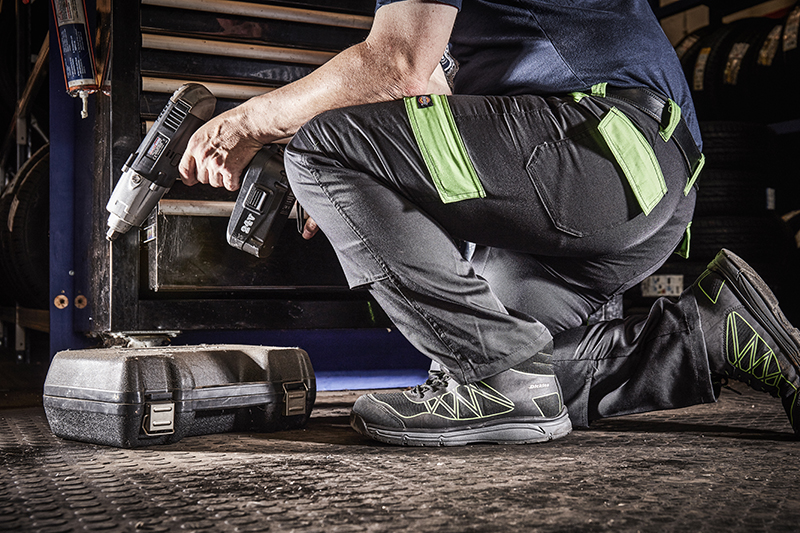 James Whitaker, Marketing Director at Dickies Workwear, offers plumbers his advice on dressing for the typically changeable British summer weather.
As I write this, the sun is shining and the temperature is warm, but it's easy to forget that the late summer weather can also bring wind, rain and hail – sometimes all in one day. Such unpredictable weather can make dressing for the day ahead particularly challenging. Here are my top tips on choosing workwear that will ensure you're ready for whatever nature has in store.
Get flexible
We always advise plumbers to opt for a flexible shoe or boot when choosing footwear, as they're likely to spend much of their days bending or kneeling. In the warmer months, it's particularly important to go for both lightweight and flexible options, so look for choices that provide foot protection without the weightier feel of traditional steel toe-capped footwear.
Breathable lining will help to maximise comfort on warmer days, while choosing a sole design that offers maximum ground contact in wet conditions is an important consideration whatever the weather.
Keep your cool
Working in the heat while maintaining a professional look can seem impossible, but today's workwear includes fabrics that allow you to stay cool as the temperature rises.
For example, one of our own new innovations is the Temp-iQ fabric, which traps cool air inside the yarn while wicking away sweat. In this way, the wearer stays comfortable as the cool air is kept next to their skin while they're working in warmer temperatures.
And breathability doesn't have to come at the cost of staying dry. In rain showers on warmer days, keeping dry without overheating can be a real challenge, so look for jackets that offer a good level of waterproofing with breathable fabrics.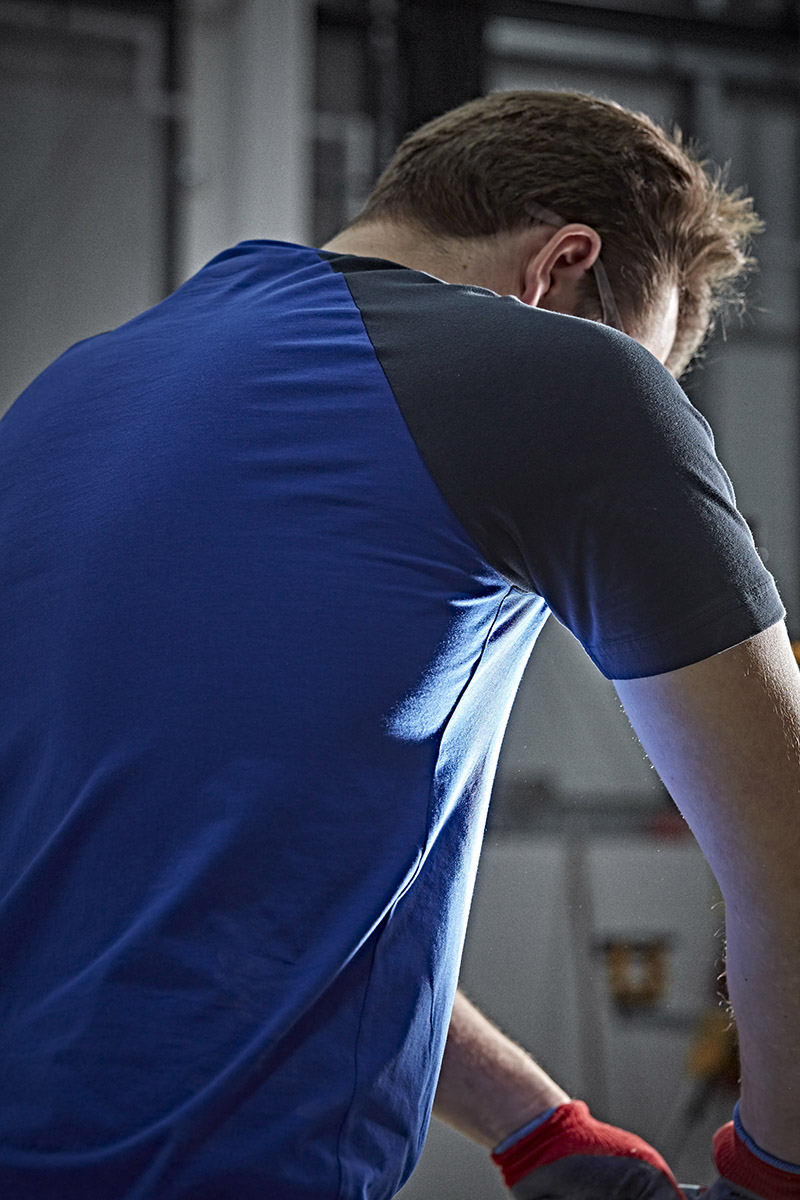 Don't forget sun safety
We're all aware of the importance of applying sun protection to our skin these days and this should extend to your clothing, especially if you're likely to be spending much of your day outdoors.
More and more clothing manufacturers are incorporating fabrics that offer UV protection in their designs. For example, there are t-shirts that are light, breathable and offer UPF (Ultraviolet Protection Factor) 45+. (The UPF rating is similar to the sun protection factor used for sunscreens.)
Choose clothing to be seen in
While staying visible may not seem as much of a priority before the clocks move back, if you're working in an environment where you're still required to wear hi vis clothing, there are plenty of options that help you to be seen without compromising on comfort.
There are a number of short-sleeved hi-vis t-shirts and polo shirts on the market, as well as shorts, which allow you to remain compliant with safety standards without resorting to long-sleeved tops and trousers in hot weather.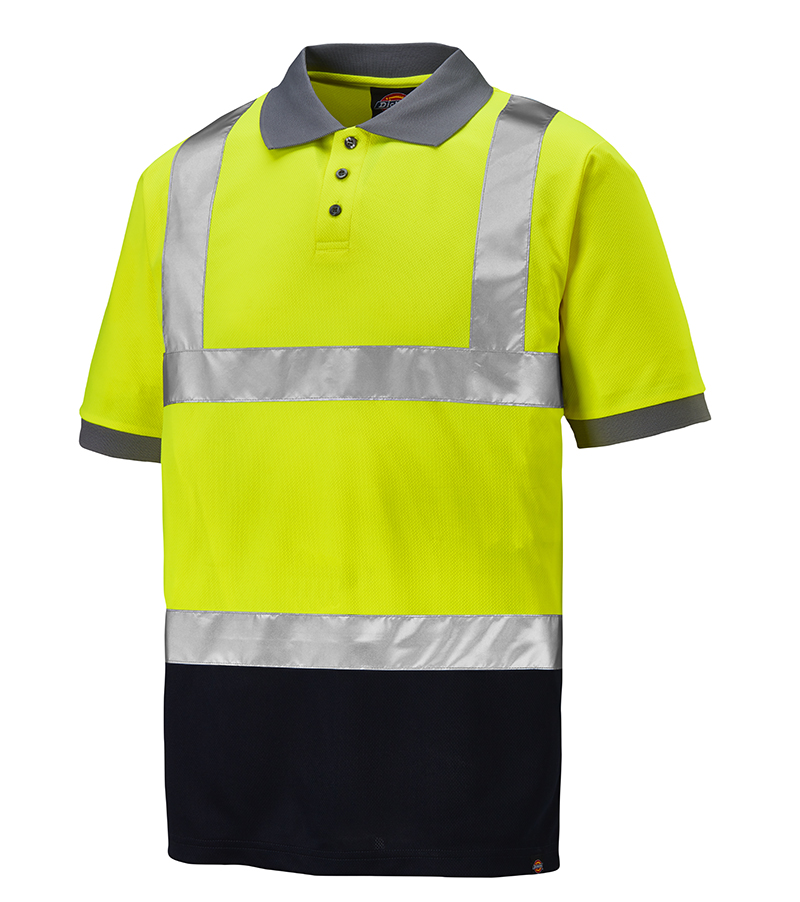 A word on shorts
Shorts are a summer workwear staple and, while they are naturally less restrictive than trousers, it's still important to look for features such as stretch back waistbands and side panels for an ergonomic fit that will provide exceptional comfort and movement.
Today's work shorts also offer the practical details you would expect from workwear trousers, such as plenty of pockets, and are available in styles that help plumbers to cultivate a professional image.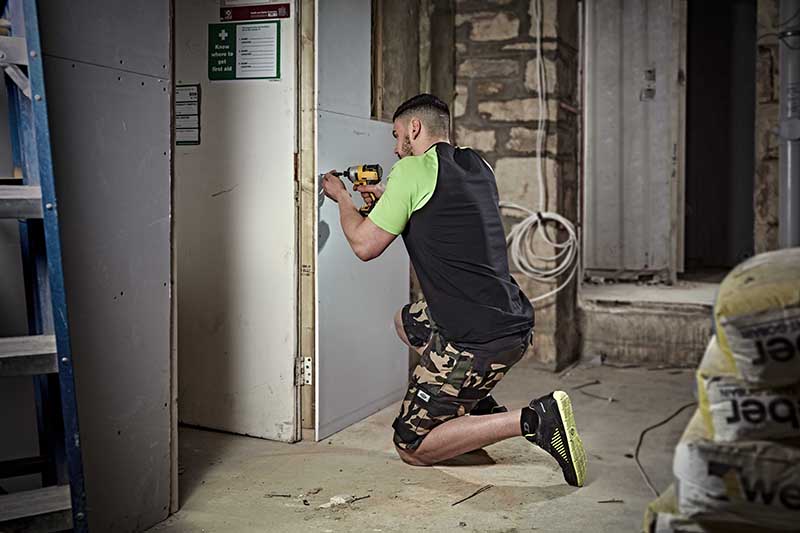 British weather is certainly unpredictable and, in many ways, our varied Summer weather can make getting dressed during the warmer months a lot harder than it is in Winter. However, by investing in the right workwear, you can stay comfortable at this time of year without compromising on practicality, safety and your professional image.