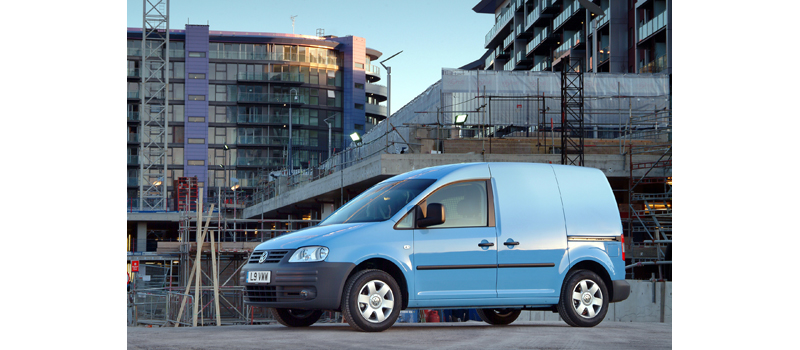 Research has shown that one in three van drivers pay too much for their premiums. Dan Powell, managing editor of HonestJohn Vans, explains how you can avoid becoming another statistic.
Insuring your van has never been easier, with hundreds of firms fighting for your business. Yet research from the RAC has shown that thousands of tradespeople are overpaying for their van insurance. The problem is now so bad that one in three overpay, which leaves many out of pocket when it comes to protecting their van and the tools inside. Thankfully, with a little help, it's easy to make savings on your insurance. That's why HonestJohn.co.uk has created a checklist for getting the cheapest cover.
1) Never accept an auto-renew quote
Auto-renew quotes are usually more expensive. Instead, add your insurance renewal date to your diary and tell your insurer in advance that you will not be automatically renewing the policy. You can always challenger your insurer later with a lower quote and challenge them to match it.
2) Shop around
It has never been easier to shop around for van insurance, thanks to comparison websites. Simply log on, fill in some simple details about you and your vehicle and the site will give quotes from dozens of different insurers.
3) Use a broker
It can sometimes work to your advantage to have a middle man – a broker. The British Insurance Brokers' Association (www.biba.org.uk) is yet another comparison site – but one with a difference. Instead of compiling prices from insurers, they find the nearest brokers to you in order to get the cheapest quote they can.
4) Improve your van's security
Alarm, immobiliser, steering wheel lock and a tracker can all lower your insurance. You can also make savings by getting security etching and ensuring your vehicle is parked on your driveway or garage overnight.
5) Ensure that your tools are covered
It can be very tempting to accept the cheapest quote and forget about contents cover; however, the misery and cost will be immeasurable if you lose all of your tools and have nothing to replace them with. Sit down and work out how much your tools are worth and ensure they're added to the policy.
6) Use your van to advertise your business
Vans that are easily identifiable are generally avoided by thieves. As a result, vehicles with a business name on the side are less likely to be stolen because it poses more hassle for the criminal to hide or cover.
7) Be careful who you add to the policy
Younger drivers, such as an apprentice, will usually push up the cost of the policy. Likewise, a driver with points or a history of irresponsible driving will also increase the cost of insurance. Work out who really needs to drive your van and, if you have more than one vehicle, use a specialist insurer to ensure you pay for comprehensive cover to protect both your workforce and your vehicles.
8) Be honest
Always be honest. Do not bend the truth and tell the insurer that your van will be stored on your parents' leafy driveway if, in reality, it will be outside your flat in a city centre. Likewise, be upfront about your mileage and value of your vehicle. Remember, insurers base their quotation on what you tell them and reserve the right to cancel your policy or refuse a claim if you have given false information.