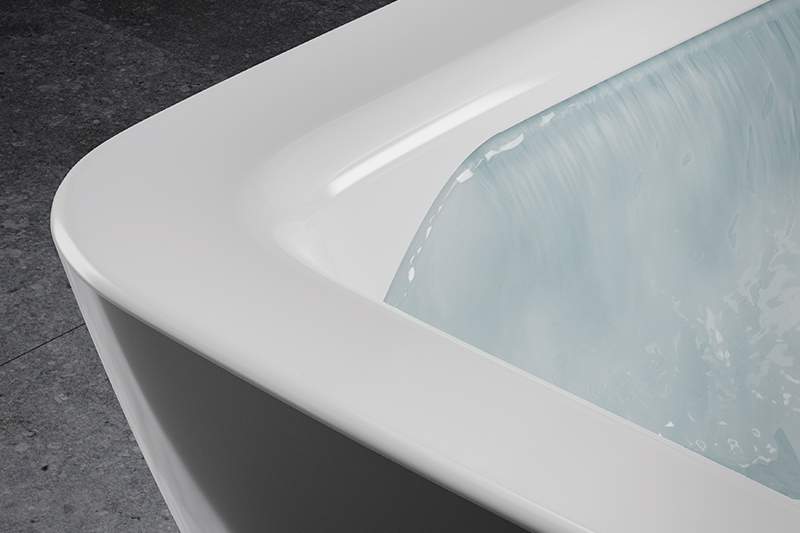 As we all become more environmentally aware, making choices which promote sustainability has become increasingly important. One of the biggest environmental impacts when it comes to the bathroom is water usage. Ideal Standard's Chris Barley, Product Manager of Ceramics and Furniture, and Ashleigh Smith, Product Manager of Brassware and Showers have summarised key products and features to look out for.
There's a whole host of products on the market that are designed to help homeowners to lessen their water usage in the bathroom. As an installer, your customer will of course look to you for advice and there are many different ways you can help them achieve their goals.
Toilets
A leaky toilet is one of the main culprits of wasting water in the home. Did you know that faulty toilets can waste up to 400 litres a day? So, if your customer wants to cut down on water use this is definitely a great place to start. By replacing a leaky toilet with a dual-flushing model, customers will be able to use the half-flush function.
Although some customers may be concerned about the cleanliness of these types of toilets, new technology in water distribution means that the entire bowl is covered with every flush. This means that these models are not only water-saving, but will also help your customers to increase overall hygiene levels.
Ideal Standard's AquaBlade technology, for example, ensures that 100% of the bowl is cleaned with every flush, thanks to the powerful waterjets that flush away bacteria evenly, whilst also eliminating splashing and reducing cleaning time.
Showers
It's widely understood that showers are often a much more efficient option, compared with baths, when it comes to water usage. But even shower systems can be improved. By just replacing the showerhead, customers could see a massive reduction in how much water is used in a standard ten-minute shower. It may be a small change, but the results are staggering. Switching to a low-flow showerhead may reduce the water by half – from 120 litres to just 60 litres.
There is often an assumption that opting for a low-flow showerhead means compromising on performance. But in reality, innovations in this area mean that these showerheads perform just as well, if not better. This is a quick job for installers, as it's only the showerhead that needs replacing, this can be done easily with minimal hassle.
Taps
A small fixture, but one that can potentially cause a lot of waste water. Leaking taps can lead to over 5,500 litres of wasted water in just one year. This often occurs in older suites, so if your customer is looking for an affordable way of reducing their water usage in the bathroom, it's a good idea to suggest replacing their taps.
Working in a similar way to the alternative showerheads, low-flow taps restrict the water flow. Not only an affordable option for customers, these fittings are just as easy to replace as a showerhead, making it another quick and easy job. All Ideal Standard taps come with water-saving flow restrictors as standard, and this can be removed if needed.
These changes may seem small, but they massively reduce water usage within the bathroom, which is key to helping customers improve the overall sustainability of their home.