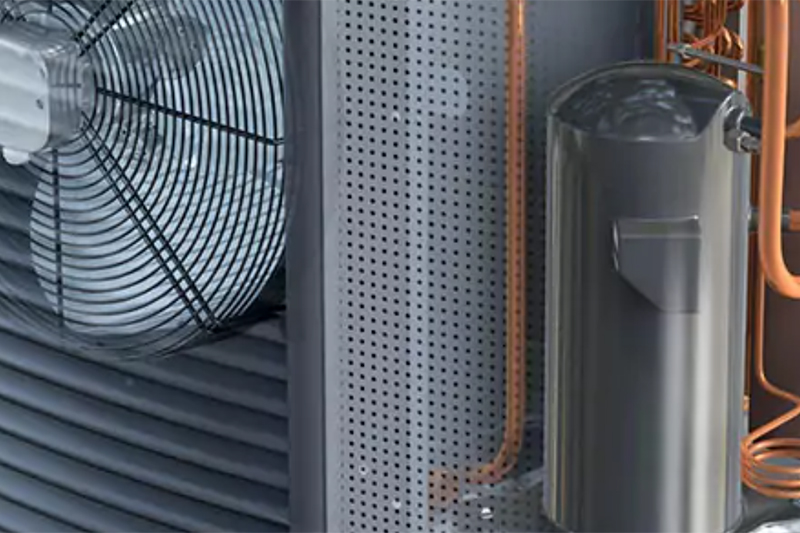 There has been a surge in demand for training courses in the installation and maintenance of heat pump systems following the government's plans to subsidise the replacement of some gas boilers.
A new study by Logic4training reveals that demand for heat pump training has skyrocketed since the government announced plans to help subsidise the replacement of some gas boilers with low-carbon heat pumps.
The study suggests that many people, including gas engineers, plumbers and other tradespeople, are looking to upskill into heat pump installation and maintenance following the announcement. As part of the Heat and Buildings Strategy, from April next year, the UK government will be offering 90,000 households subsidies of £5,000 towards the cost of this low carbon technology.
6,700% increase in heat pump course enquiries
The study by Logic4training shows that it experienced a huge 6,700% year-on-year increase in online enquiries for heat pump training courses on the day that the government made the Heat and Building Strategy announcement.  There was also a 433% week-on-week increase in traffic to the Heat Pump Training Courses web page
Highest ever Google search volume for heat pumps
The study also shows that Google experienced the highest ever search interest for the query 'air source heat pump course'. Similarly, Google also experienced the highest ever search interest in 'heat pumps' following the announcement, suggesting that many consumers are starting to think about switching from gas boilers.
Don't panic about a gas ban
However, Director Mark Krull from Logic4training says there is no need for tradespeople to panic about the extinction of gas boilers: "Gas boiler installations stop being installed in new-builds in 2025 and the government aims to phase out all new gas boiler installations by 2035. It has also been confirmed that under no circumstances will consumers be required to get rid of a working gas central heating system.
"As gas boilers have an average lifespan of 10 to 15 years, it is fair to assume they will be around for at least another 30 years, if not more, requiring regular servicing and maintenance. Heat pump courses are designed for existing plumbing and heating engineers looking to upskill, providing a great opportunity for installers wishing to future-proof their business."