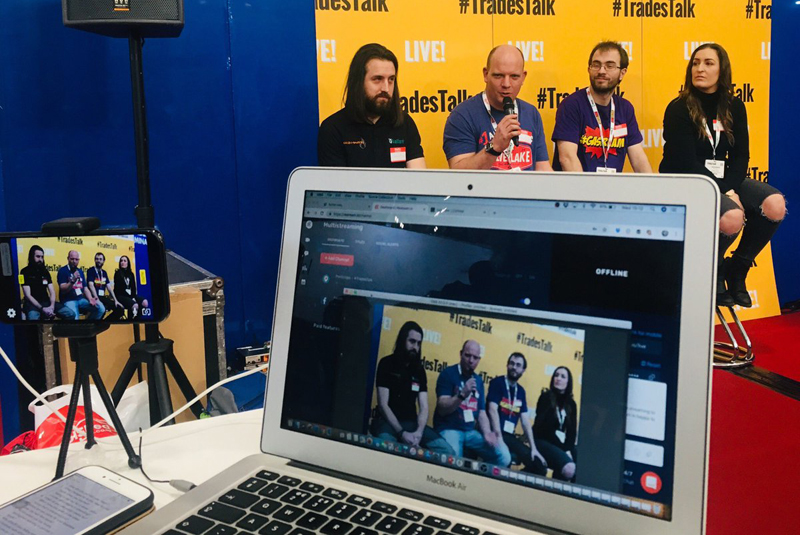 I'm sure most tradespeople will agree that it's hard to take time out of their busy schedules. It was certainly an issue highlighted at the recent #TradesTalk Live at PlumbExpo in London, where four guest speakers from the trade discussed the efforts they go to in order to ensure they're able to enjoy a break; answers that were met with a chorus of understanding nods from spectators.
In a similar vein, each guest also understood the need to take time away from site every so often, in order to advance their own skills and knowledge within the industry. The tricky part is, as mentioned, finding the time. But efforts to overcome any logistical concerns may well prove to be greatly beneficial in the long run for your business. Picking up a new tool that can save half an hour on the job, for instance, will ensure you reap the rewards down the line.
Visiting a trade show, or attending a training course, are two examples that spring to mind. Having spent the majority of PlumbExpo event talking to visitors, it was pleasing to hear how many had found the trip beneficial. Whether it was because they'd stumbled across a new innovation, or simply received advice from an exhibitor, most agreed that it was worth taking the morning or afternoon off the 'day job'.
Training courses are vital for similar reasons. In such a fast-paced industry, there's always something new to learn, so taking a day to acquire a new skill, or simply improve upon old techniques, can be vital to staying on top of your game.
Listening to the #TradesTalk seminar and chatting to visitors at the exhibition clearly demonstrated the measure of importance that installers place on their own development. This came as no surprise – such sentiment typifies an industry that is constantly striving for professionalism, and is why we will continue to provide information and reviews of training courses, industry events and other opportunities for education.
Ultimately, we aim to reflect the issues and changes that plumbing and heating professionals need to be aware of, as well as to provide an enjoyable and engaging read, which is why it's necessary to bring your attention to our 2019 reader survey. Hopefully we aren't too far off the mark at the moment, but I'd be extremely grateful for any feedback you can offer to help direct future content.
Are there certain topics you'd like to see covered in greater depth? Would you like more technical guides, or more step-by-step installation guides? Just let us know. The survey can be found here, and there's a great prize up for grabs too.