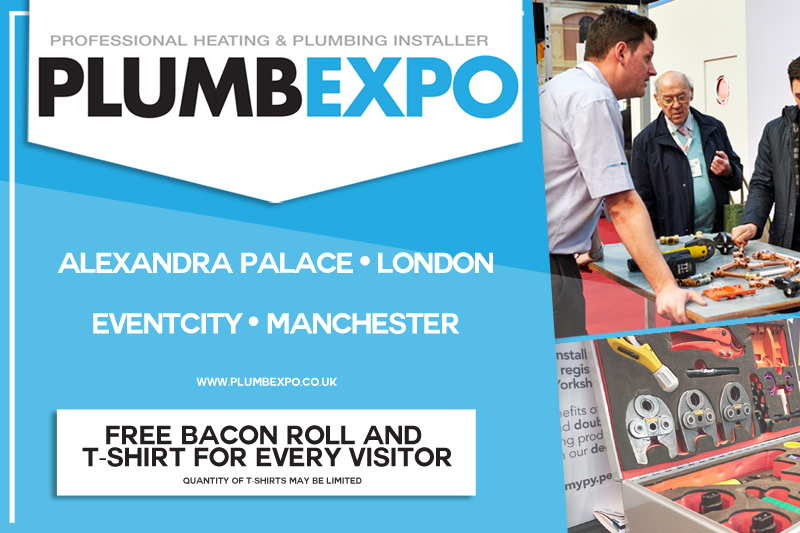 Registration is open for the 2020 PLUMBEXPO show at Alexandra Palace, London in January.
Now well established in the exhibition calendar, PLUMBEXPO is returning to Alexandra Palace (and EventCity in Manchester) next year, running alongside the hugely popular Toolfair, Elex and Pro Builder Live shows.
Brought to you by Professional Heating & Plumbing Installer, PLUMBEXPO is designed to provide plumbers and heating engineers with a dynamic regional tradeshow where you can speak to manufacturers face-to-face and check out product benefits in a hands-on environment. More than 8,000 visitors attended the shows in London and Manchester in 2019, and the dates for the 2020 events are:
*Alexandra Palace, London – January 29th and 30th
*EventCity, Manchester – March 12th and 13th
You can register for FREE tickets to PLUMBEXPO at plumbexpo.co.uk/register
Your PLUMBEXPO ticket also gives you free entry to Toolfair, Elex and Pro Builder Live.