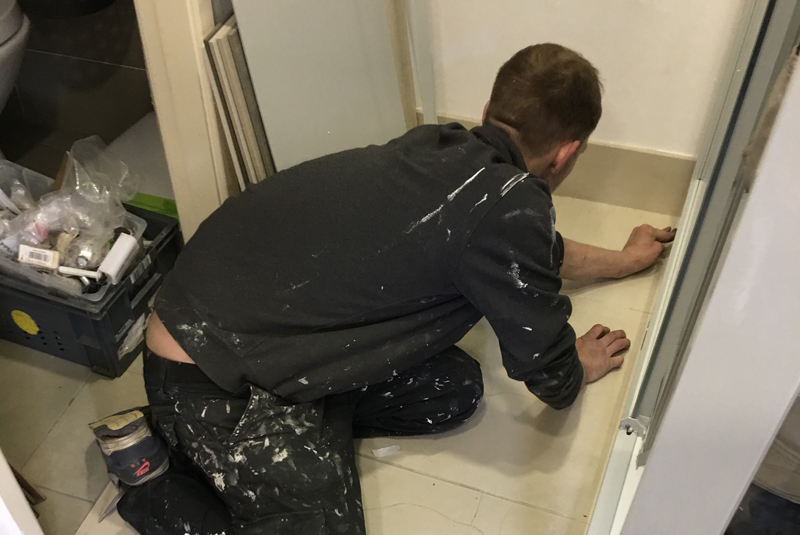 Saniflo explains how new BSI tanking regulations for wet areas are not a problem for installers familiar with its existing range of Kinedo cubicles.
Towards the later part of last year the British Standards Institute released its latest code of practice for BS 5385-1 -1, which included a change in regulations for tiling in wet areas. Under the revision, all substrates should now be waterproofed before tiling, even in domestic locations. It states that 'In wet areas … substrates should be protected with a suitable proprietary tanking membrane system'.
Tiling can be a horrible job. It's fiddly, time consuming, and highly stressful. Professionals know that any project that requires tiling is going to take a while, which is bad news if you work on price. And with these revised tanking regulations, already lengthy projects may take even longer to complete.
And that's to say nothing of all the potential long-term effects of tiling and its accompanying grouting and silicone. Whether it's mould or leaks, tiling can often lead to further headaches down the line.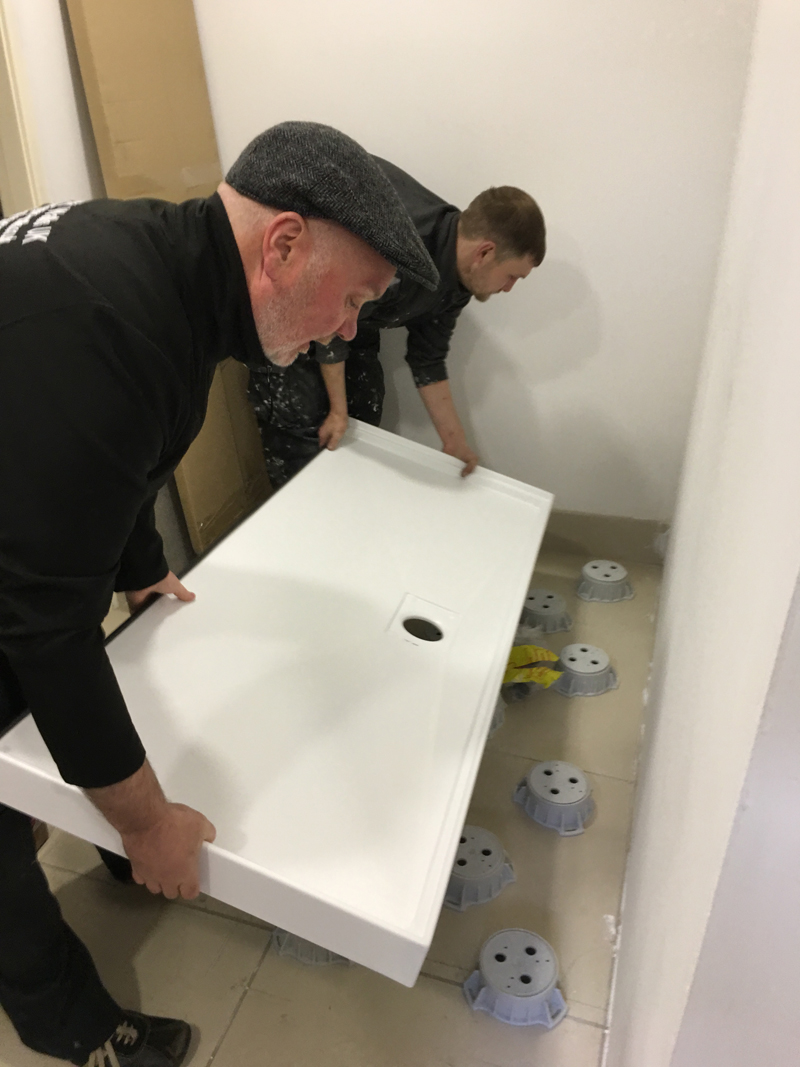 Are you affected by this revision?
The definition of a 'wet area' includes bathrooms, wetrooms, shower spaces, steam rooms and any other location subject to frequent water contact. Substrates include plasterboard, plaster and backer boards, which are often moisture sensitive. These areas are generally tiled; however tiles are not enough to stop the penetration of water, particularly given that adhesive and grouts are porous, enabling moisture to pass through. Over time, water can be absorbed via the grout joints and adhesive bed surfaces – potentially damaging the underlying substrate and causing damp and mould issues which can be unsightly, costly to fix and unhealthy.
The change is designed to improve standards, which is to be welcomed. There is clearly a cost implication though – increased labour and material costs plus, undoubtedly, an impact on installation time for plumbers.
Longer term, the installation of tanking will minimise call outs for leaks. Colin Bland, Northern Regional Sales Manager at Saniflo, believes this is good news: "I am sure all enclosure manufacturers will welcome the additional regulation to improve the waterproofing of shower areas. Sometimes it is the enclosure that gets the bad press when it is actually the lack of a membrane that causes water damage. We certainly welcome the changes. Our installers should be aware of the new regulations, but fortunately they won't need to change their methods of installation because of the unique design of the Kinedo cubicle."
"The clever assembly of the internal glass panels, over the upstands of the shower tray, ensures the unit is waterproof without the need to tile, grout or use silicone or a tanking system. Locating systems for the glass panels further ensure water is routed to the inside edge of the tray and towards the waste outlet. As a result of these new regulations, the installation of a Kinedo cubicle will save customers even more time and money.
"It is important that all installers apprise themselves of the new British Standard, which is already advocated for commercial wet areas. The consequences could be costly if the standard is not followed, as installers will potentially be liable for repairs; and not just for the tiled wet area, but in adjoining rooms that are affected by the damp emanating from the shower."