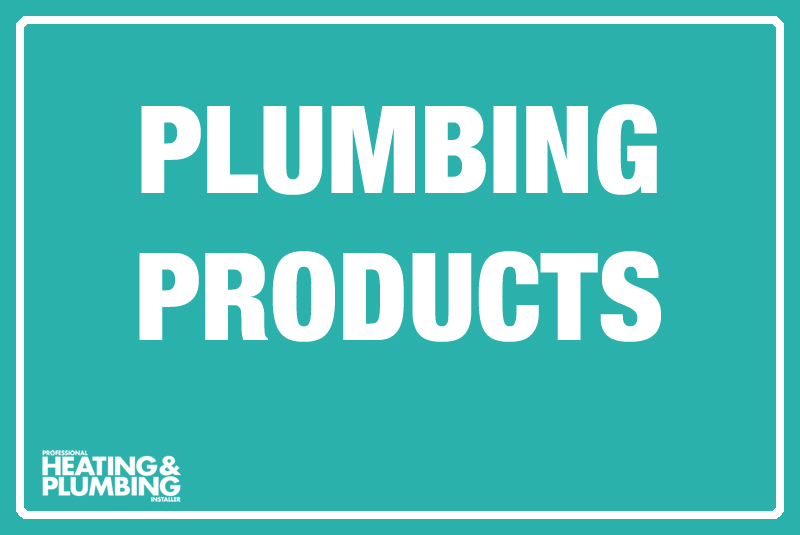 Pentair Jung Pumpen
Multi Drain UV300 and UV600
Cellars with several floors or underground garages are the preferred areas of application for the Multi Drain UV300 and UV600 sewage pumps from Pentair Jung Pumpen. The new pump series is characterised by its large delivery head and variable installation options with emerged operation.
The Multi Drain series are submersible drainage pumps designed for faecal-free wastewater with solids up to 10mm. They are said to be ideal for removing rising groundwater from deep pits or pumping rainwater, collected in sumps, into subsequent structures. The Multi Drain pumps are designed for shopping centres, high-rise buildings, underground railway stations or other buildings with deep basements due to their high pump volume and high delivery head.
www.jung-pumpen.de
Mira Showers
Mira Flight Level
Specially designed to accommodate the entire family's needs, Mira Showers has launched a 25mm low-level shower tray, the Mira Flight Level. With multigenerational living on the rise, the company said it recognised the demand for an accessible solution that could provide an open and spacious showering space for a wet-room look.
The new tray is made from acrylic-capped resin stone, is scratch and chip resistant, and features BioCote technology to reduce bacteria and mould growth by up to 99.9%. The Flight Level's removable waste trap, which has been discreetly designed into the side of the tray, ensures chemical resistance and water tightness, and has been specially designed to prevent blockages and leakages.
www.mirashowers.co.uk/shower-trays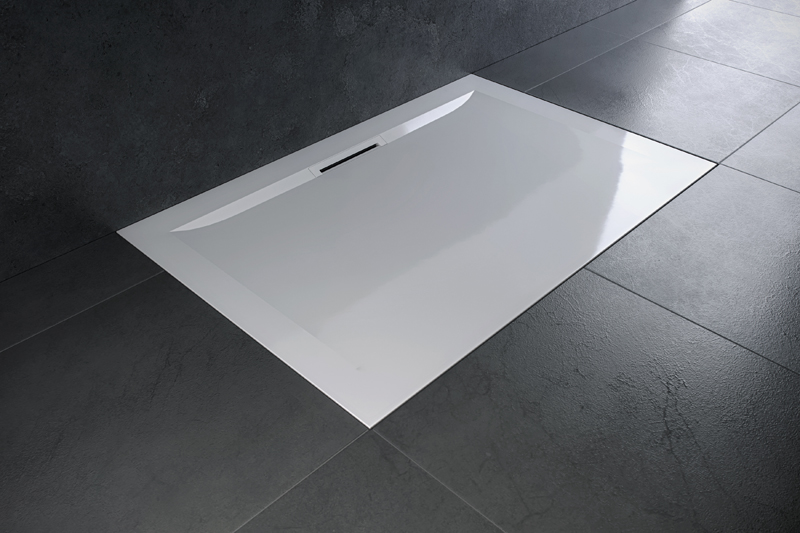 Fibo
New panel designs
Nine designs have been added to Fibo UK's existing range of panel designs and colours. This will include marble and natural stone effects as well as soft greens and neutrals along with four further panels – sea blues and greys – that were previously only sold in Europe.
The introduction of the new designs coincides with a refresh and rebranding of Fibo's collections: Scandinavian Tile Effect, replacing Marcato, Contemporary Tile Effect, including previous Classic and Colour Splash ranges, as well as Signature and Timeless.
www.fibo.co.uk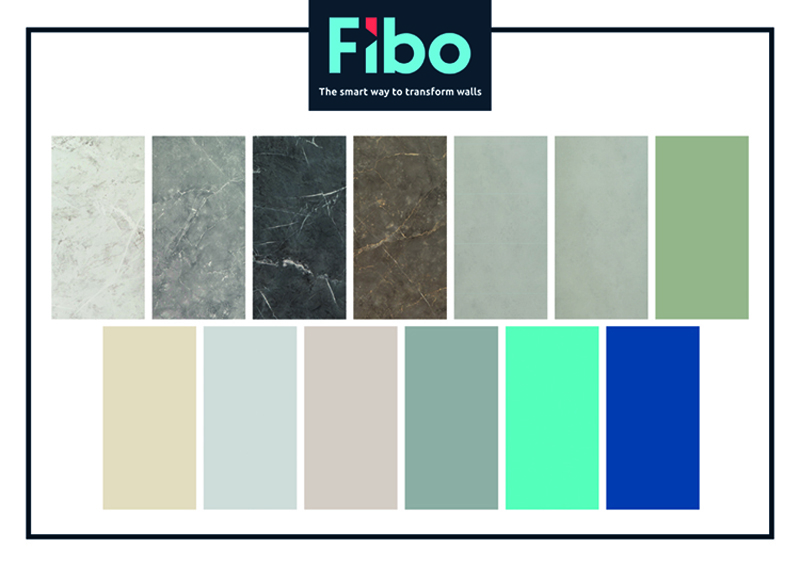 Stuart Turner
Brochure
In line with its global reach and extended product offering, Stuart Turner has undertaken an update of its brochure. The new literature will aim to inform and support the supply chain, from specifiers to installers.
The brochure utilises colour coded index tabs for ease of reference and uses icons to indicate which application each product is most suitable for across small and large domestic and commercial projects, multiple-occupancy residential and industrial properties.
www.stuart-turner.co.uk/downloads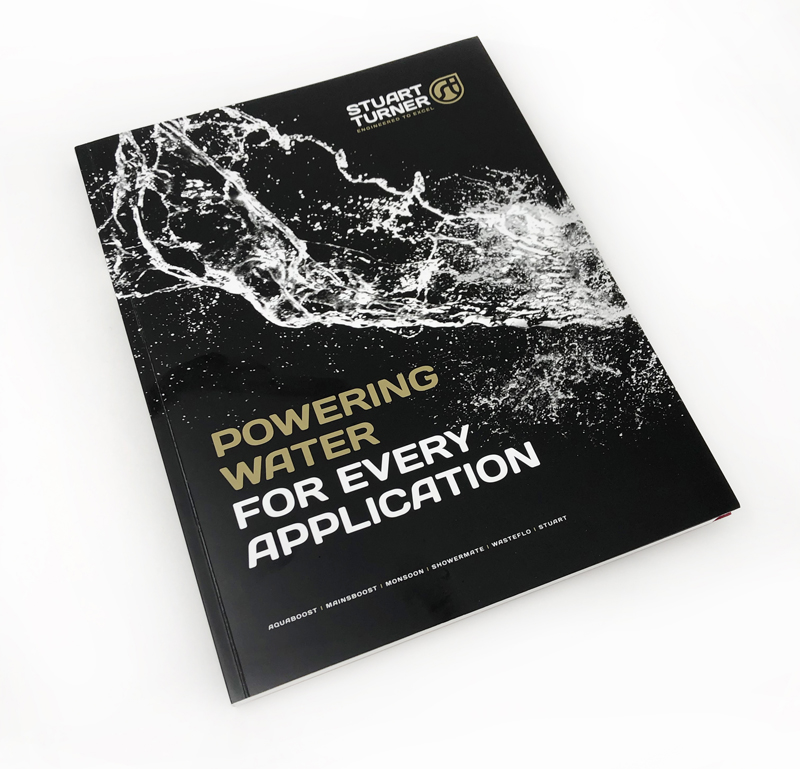 Saniflo
Kinedo Kinespace
Designed to make fitting shower enclosures easier, Saniflo has introduced the Kinedo Kinespace range of shower cubicles. Available in four sizes, numerous configurations are possible including quadrant, recessed and corner options with pivot or sliding doors, whilst fixed panels also enable customisation. At 2m high with 6 or 8mm glass, some Kinespace enclosures feature an optional central frosted panel on the glass.
Installation is also described as quick and easy due to the Kineclip which holds the shower door in place, enabling the installer to use both hands to screw the rest of the unit together. Sizes range from between 700 and 1200mm and for larger showers, an additional fixed panel can also be used.
www.kinedo.co.uk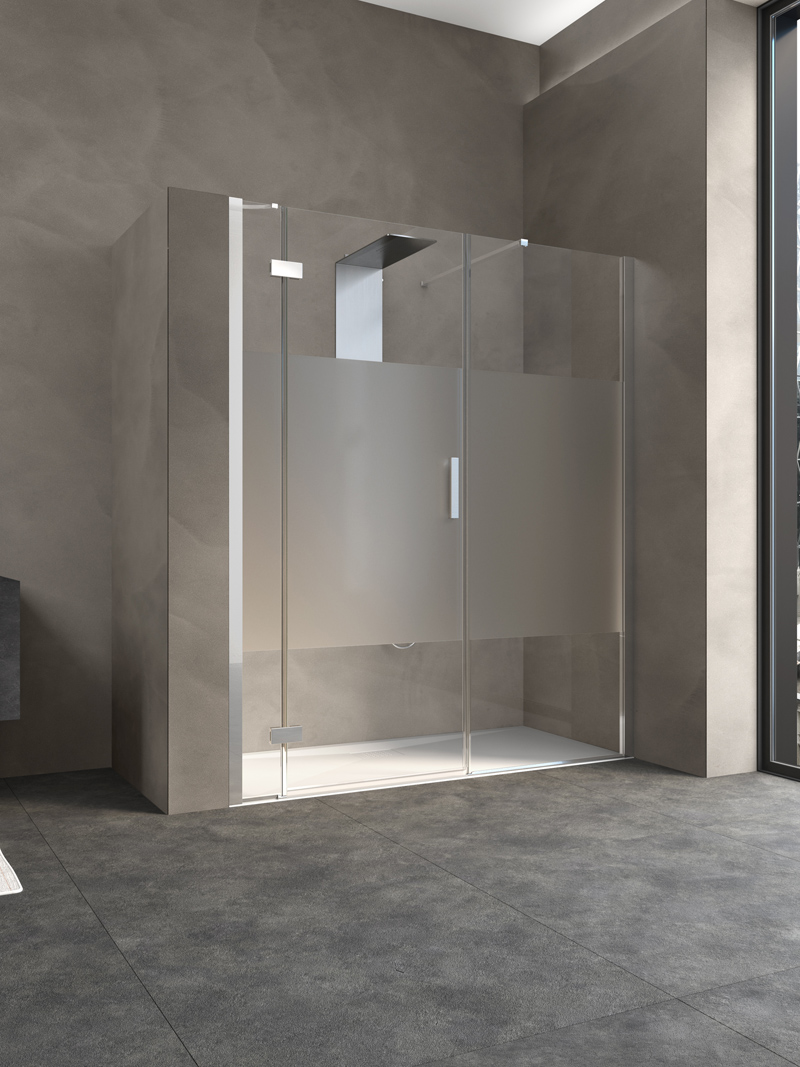 Pegler
VSH FullFlow Ball Valve
A full flow ball valve from Pegler will be now available in stainless steel, making it suitable for potable water applications. The VSH FullFlow Ball Valve, part of the VSH XPress system, features one system and one material, eliminating the risk of damaging galvanic corrosion and condensation.
The FullFlow range combines the valve and fitting into one product and, with no coatings to contaminate potable water, there are reportedly no issues regarding drinking water quality. The valve within a fitting is available in ½ to 2inch diameters, making it suitable for small commercial applications and each valve comes in three versions; swivel, press and threaded.
www.pegleryorkshire.co.uk