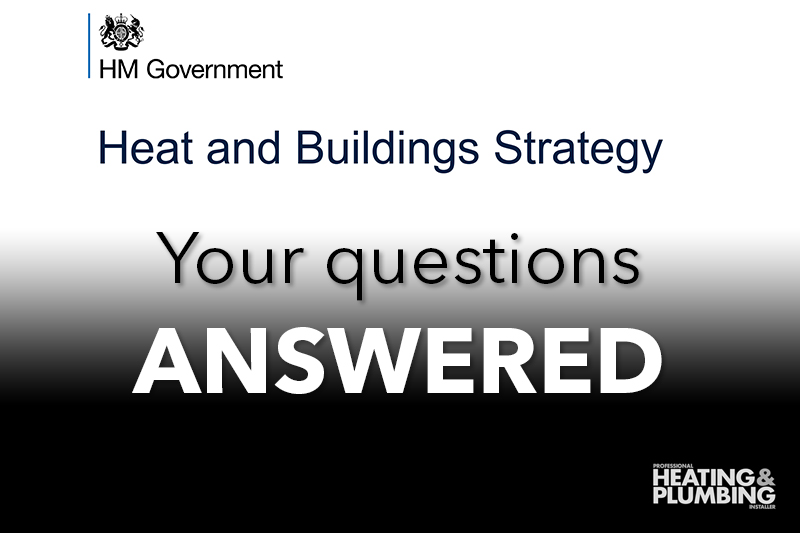 Mark Krull from LCL Awards and Logic4training answers some of the key questions installers have asked about the government's plans.
Part one of this Q&A is available here. Part two is available here
Will installers be required to become TrustMark accredited so that their customers can benefit from the new heat pump grant (as they were with the Green Homes Grant)?
No, sole traders or the company who the consumer has the contract with will be required to be MCS registered and meet the consumer code to: "provide a workmanship warranty for a minimum of two years, equipment guarantee, and customers will receive an insurance backed guarantee policy that covers workmanship in the event the contractor ceases to trade".
The Government Heat & Buildings Strategy response also says: "we will not require installers participating in the Boiler Upgrade Scheme to be TrustMark registered. All low carbon heating installations logged on the MCS Installation Database (MID) will continue to be automatically accessible via the TrustMark database with no further administrative work required by MCS certified installers"
Is there the option for sole traders who want to diversify into heat pumps to band together to ease the burden of MCS compliance? If so, are there any existing networks that can help with this?
This may be possible, but not that easy as certification can only be issued to one legal entity; under a co-op arrangement, it might not be clear who that is. It is likely that there would also be a number of difficulties in regards to liabilities and responsibility, leading to end-user confusion and inadequate protection for the consumer and installer alike. Schemes like MCS Made Easy make it easier for installers to independently achieve MCS certification.
Some heat pump manufacturers are able to offer this type of service to their installers, under the manufacturer MCS registration.
Is the government hedging its bets by delaying a decision on hydrogen until after the next general election?
Personally, I don't think so – there is no way to make a commitment or decision on hydrogen yet as there are still many areas that need further research and development. This R&D is being fully supported with various funded streams, so hydrogen is still a definite possibility for the future and one that has many advantages if solutions can be found for some of the deployment and production difficulties.
One of the reasons heat pumps are at the fore is because it's a mature technology that has already been proven, is readily accessible and deployable in numbers with a market mechanism in place.
I would expect hydrogen to play a part in the future and for manufacturers to start to produce 'hydrogen ready' boilers shortly. Ultimately, achieving net zero is a long game that will involve a number of different technologies and approaches to ensure success – there is no winning team when it comes to the solutions to making moving away from fossil fuels a reality.
Is there any substance behind the story that gas boiler manufacturers will be penalised by the government for not producing alternative products such as heat pumps?
Yes – in the consultation,  "A market-based mechanism for low-carbon heat", the lead proposal is an obligation in the heating appliance market (see page 11).
It says "We are proposing to introduce an obligation on the manufacturers of gas and oil boilers sold on the UK market to achieve the sale of a certain number of heat pumps proportional to their boiler sales in a given period."
This is to drive manufacturers of gas boilers to actively promote and encourage the take up of heat pumps, both by consumers and installers. Suggestions to achieve this include marketing, actively engaging in conversations with the consumer, training installers and innovative finance packages.
It is also hoped that this manufacturer drive will lead to a fall in costs (both material and install) making the transition more attractive. The consultation proposes that penalties will be introduced to manufacturers that don't meet the obligation; what these will be has not been decided yet. It also states that these penalties will extend to imported appliances and their manufacturers.