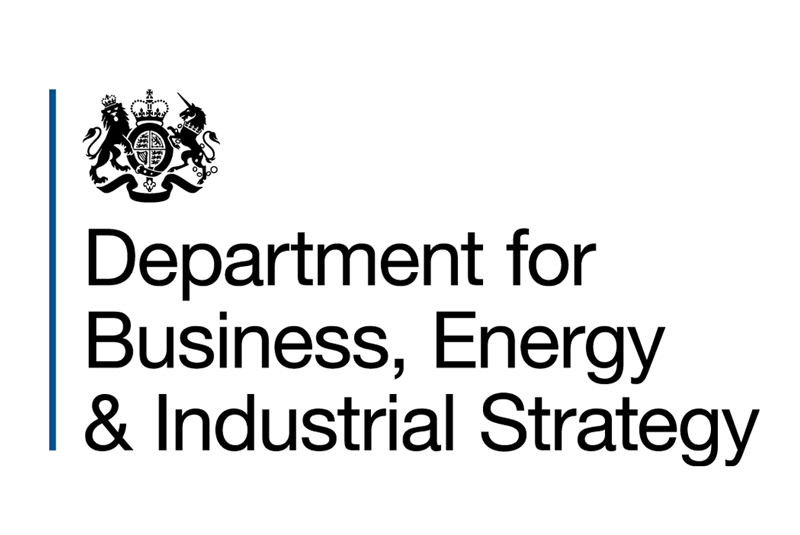 The government has announced plans to ensure that low carbon, more efficient heating systems such as heat pumps will be no more expensive – and in many cases may end up cheaper – to buy and run than gas boilers.
Through the Heat and Buildings Strategy, the government has set out its plan to incentivise people to install low-carbon heating systems in a simple, fair and cheap way as they come to replace their old boilers over the coming decade.
New grants of £5,000 will be available from April next year to encourage homeowners to install more efficient, low carbon heating systems through a new £450 million three-year Boiler Upgrade Scheme. These grants mean people choosing to install a heat pump will pay a similar amount as if they were installing a traditional gas boiler.
The £450 million Boiler Upgrade Scheme is part of more than £3.9 billion of new funding being announced today by the government for decarbonising heat and buildings. This will fund the next three years of investment through the Social Housing Decarbonisation Fund, the Home Upgrade Grant scheme, the Boiler Upgrade Scheme and the Heat Networks Transformation Programme and reducing carbon emissions from public buildings through the Public Sector Decarbonisation Scheme.
The government and industry will also work together to help meet the aim of heat pumps costing the same to buy and run as fossil fuel boilers by 2030, with big cost reductions of between a quarter and a half by 2025 expected as the market expands and technology develops.
This will support the government's new target for all new heating systems installed in UK homes by 2035 to be either using low-carbon technologies, such as electric heat pumps, or supporting new technologies like hydrogen-ready boilers.
No-one will be forced to remove their existing fossil fuel boilers, with this transition of the next 14 years seeing the UK's households gradually move away from fossil fuel boilers in an affordable, practical and fair way, enabling homeowners to easily make these green choices when the time comes to replace their old boiler.
Prime Minister Boris Johnson said: "As we clean up the way we heat our homes over the next decade, we are backing our brilliant innovators to make clean technology like heat pumps as cheap to buy and run as gas boilers – supporting thousands of green jobs.

"Our new grants will help homeowners make the switch sooner, without costing them extra, so that going green is the better choice when their boiler needs an upgrade."
The Heat and Buildings Strategy sets out how the government is taking 'no-regrets' action now, particularly on heat pumps, whilst supporting ongoing trials and other research and innovation on our future heating systems, including on hydrogen. It will make a decision on the potential role for hydrogen in heating buildings by 2026, by learning from the Hydrogen Village pilot. Heat pump technology will play a key role in all scenarios, so for those who want to install them now, it is supporting them to do so.
Business and Energy Secretary Kwasi Kwarteng said: "Recent volatile global gas prices have highlighted the need to double down on our efforts to reduce Britain's reliance on fossil fuels and move away from gas boilers over the coming decade to protect consumers in long term.
"As the technology improves and costs plummet over the next decade, we expect low carbon heating systems will become the obvious, affordable choice for consumers. Through our new grant scheme, we will ensure people are able to choose a more efficient alternative in the meantime."
To ensure electric heat pumps will be no more expensive to run than gas boilers, ministers want to reduce the price of electricity over the next decade by shifting levies away from electricity to gas. A call for evidence is expected to be published with decisions made in 2022.
To help grow the electric heat pump market and expand British manufacturing, a new £60 million Heat Pump Ready innovation programme is being announced, part of the £1 billion Net Zero Innovation Portfolio. The scheme will provide funding to drive technological innovation which will make the systems smaller, easier to install and cheaper to run over the coming years.
Kick-starting Britain's new heat pump industry is expected to protect and create 10s of thousands of new jobs in research and development, production, supply chain and installation over the next decade.
The Heat and Buildings Strategy builds on the Prime Minister's 10 Point Plan, which outlined how decarbonising households and workplaces could support 240,000 jobs across the sector by 2035, with many thousands more into the future in areas such as manufacturing, developing and installing new low-carbon technologies.
With heat in buildings being one of the largest sources of UK carbon emissions, accounting for 21% of the total, there is an urgent need to deliver a mix of new, low-carbon heating solutions to meet the legally-binding target to end the UK's contribution to climate change by 2050.