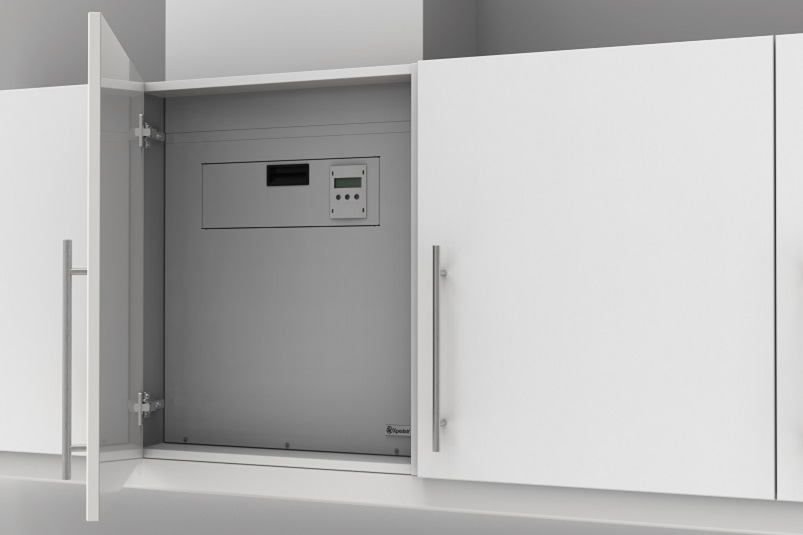 With new research revealing some unexpected, grave repercussions of air quality pollution, Xpelair is reminding the industry of the importance of ensuring adequate ventilation.
According to a new study entitled 'Can Clean Air Make You Happy?,' exposure to nitrogen dioxide can have the same negative impact on the human body as 'big-hitting' life events, such as losing a job or partner. With the likelihood of being exposed to air pollution much greater than such unforeseen circumstances, the consensus is thereby that reducing emissions would greatly benefit society and people's wellbeing.
As one of the UK's leading manufacturers and developers in ventilation systems, Xpelair has long championed the importance of improving the nation's indoor air quality and the importance adequate ventilation has to play.
Lee Stones, Category Manager for Xpelair, said: "The results of this report are shocking. As a nation, we are generally well versed when it comes to the physical health implications that exposure to unhealthy levels of air pollution can pose, but for it to be put into the context of losing a job or the death of a partner clearly shows the sheer gravity of the situation."
Most recently, Xpelair launched Natural Air 180 – a new Mechanical Ventilation with Heat Recovery Unit (MVHR) which, as the name might suggest, has been designed to improve the nation's air quality. Crucially, Natural Air 180 features a carbon filter ancillary which filters outdoor air, giving a method of exchanging air in the building whilst filtering out the harmful nitrogen dioxide.
Accepted by planners as an AQMA NO2 Mitigation Measure and complying with the EU Directive 2008/50/EC (CAFÉ Directive) European Union Air Quality and Clean Air for Europe 2008, the filter offers high levels of NO2 filtration and low air resistance, drastically improving air quality, according to the manufacturer.
Lee adds: "The current air pollution situation presents a very real threat – contributing to around 40,000 early deaths a year in the UK. In recognising this issue, our Natural Air 180 has been specifically designed to make MVHR as easy-to-install for our customers as possible while also providing the absolute optimum quality air for end users.
"Although it's still a topic of much debate, it is vital that, as an industry, we take a considered and holistic approach to the specification of ventilation products which can improve air quality and thus improve health and wellbeing for all."