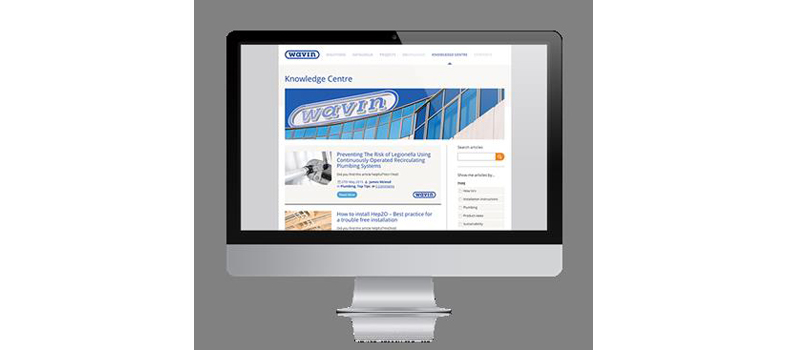 Wavin has launched its new online 'Knowledge Centre' where a range of company employees will share insider hints and tips, industry news and the latest product videos and updates.
The Knowledge Centre provides a perfect platform for Wavin to communicate directly with plumbers, engineers, ground workers and specifiers. Focusing on the Wavin brand and its two product brands, Hep2O and OSMA, as well as industry information, the blog will be supported by Wavin's growing social media presence across Twitter, Facebook and LinkedIn.
Users can read a growing range of blog posts, with titles including 'Plastics or Copper?', 'OSMA Rainwater – Bringing faded guttering back to life' and 'How to install Hep2O – Best practice for a trouble free installation'.
"The Knowledge Centre gives our website visitors a new and more personal insight into everything that's happening at Wavin and across the plumbing and drainage industry," said Bex Hartlebury, Marketing Communications Manager at Wavin. "It's an exciting time for the company as we utilise this brand new channel for sharing industry news, product updates and staff members' opinion pieces to provide useful and relevant information to our clients, both old and new."
Social media is a vital tool for Wavin and will continue to grow in importance for the company as it looks for new ways to utilise technology and communication tools. By providing users with fast and easy access to product, technical and installation information, the Knowledge Centre will ensure Wavin continues to lead the way in social customer service and technical support.