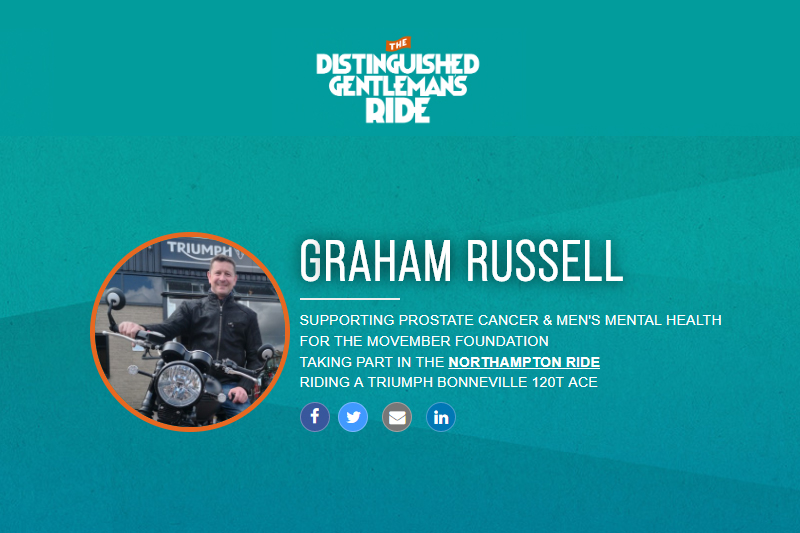 Viessmann's Managing Director, Graham Russell, will be taking part in the Distinguished Gentleman's Ride at the end of September to raise money for Prostate Cancer and Men's Mental Health for the Movember Foundation.
Graham is aiming to raise at least £500 on the ride, which unites classic and vintage style motorcycle riders all over the world to raise funds and awareness for prostate cancer research and men's mental health.
The Distinguished Gentleman's Ride was founded in Sydney, Australia by Mark Hawwa. It was inspired by a photo of Don Draper (from the TV show Mad Men) astride a classic bike and wearing his finest suit. Mark decided a themed ride would be a great way of connecting niche motorcycle enthusiasts and communities while raising funds.
Decked out in his finest attire, Graham will be taking part in the Northampton ride on a Triumph Bonneville 120T Ace on Sunday September 29th.
If you'd like to donate, please visit www.gentlemansride.com/fundraiser/grahamrussell289938