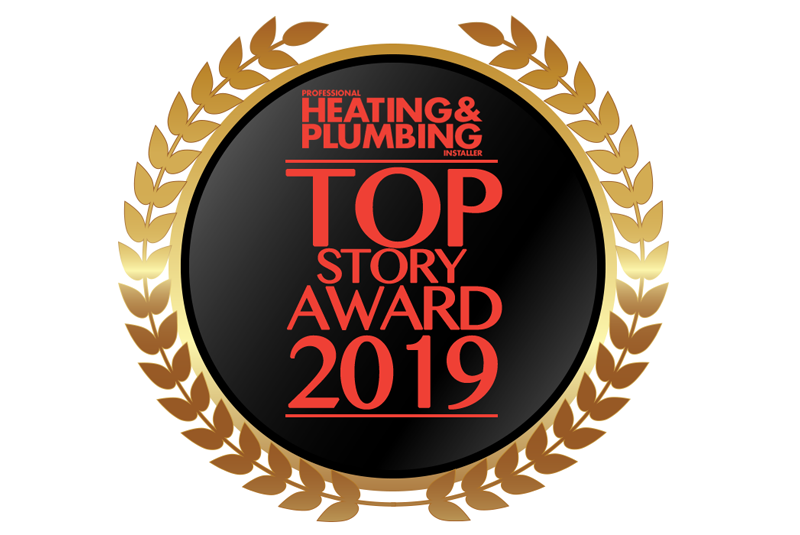 This year, we've expanded our Top Products concept to cover some of the best stories from social media which showcase the amazing charitable efforts of installers. We couldn't possibly include them all but here's a taste of what's been happening…
Heat for Good
Back in April, the Heat for Good collective, including 11 heating engineers from around the UK, installed a free heating system to the Clayton Rugby League Club in Bradford.
The amateur rugby league club from West Yorkshire, founded in 1947, received a substantial free makeover to its clubhouse, care of a "Community Kindness" initiative sponsored by Viessmann and organised by the Pulse 1 and Pulse 2 radio stations.
11 installers gave up their time for free to fit a Viessmann boiler, as well as radiators, a pump, press fittings and a low loss header. In addition, volunteer tradespeople from around the region, as well as an army of local residents and rugby club members, pulled together under the "Community Kindness" project to provide a new roof and toilet facilities, as well as painting and decorating, industrial cleaning, asbestos consultancy and skip hire.
Heat for Good is an open membership charity install programme, comprising heating industry suppliers and installers, and administered by Viessmann on behalf of all parties. Its previous project was at Let's Play, a charity providing after-school and holiday activities for over 100 disabled children in Oxfordshire.
Read the full story here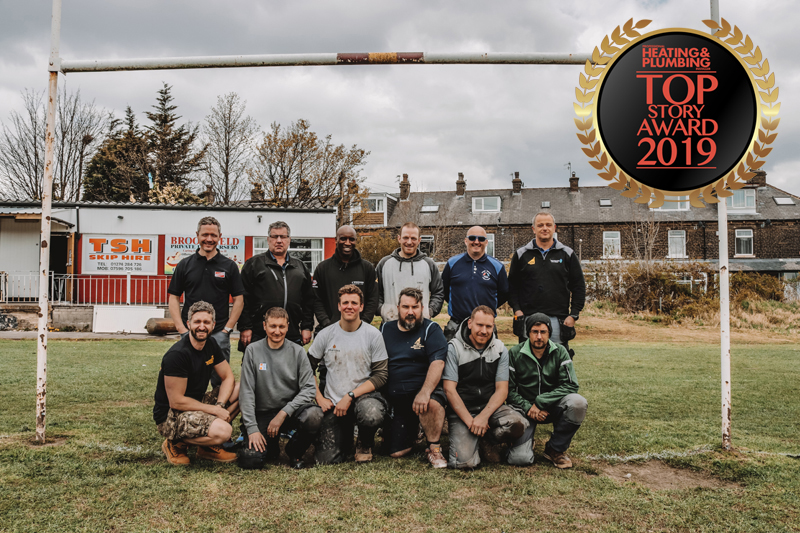 #20kForSimon
When Simon Antonelli, a Plumber from the West Country, was diagnosed with cancer back in April, he realised he would no longer be able to work and was having little luck in sourcing a buyer for his much loved van and tools.
Step in the social media community, which raised over the target of £20,000 for the cause in just 10 days. Installers, manufacturers and industry representatives donated in their droves, leaving Simon overwhelmed with the response. Indeed, to see the trade display such compassion and generosity for an installer going through such a horrific time – and someone most have never met – warmed the heart.
Unfortunately, Simon lost his battle with cancer in August, and our thoughts go out to his family.
Read the full story here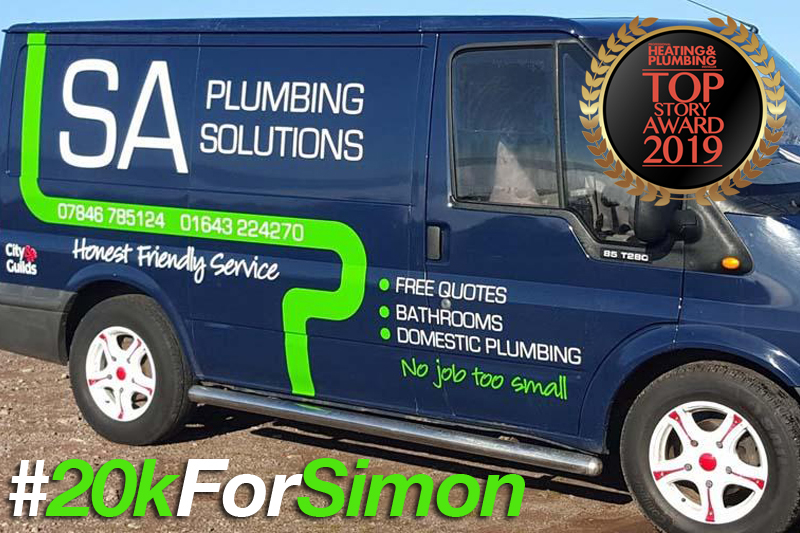 #TheGreatTwitterHatOff
In what is now becoming a mainstay in the social media calendar, Lee Brown of Peak Heating  once again put together #TheGreatTwitterHatOff. Lee asks the industry to send him as many warm hats as possible. Hats are then pitted against each other in a Twitter vote, with the favourite eventually winning a few prizes.
The main reason behind doing all this, however, is that Lee then sends all the hats to homeless charities, in an effort to support those less fortunate during the winter. Hats off to you, Lee!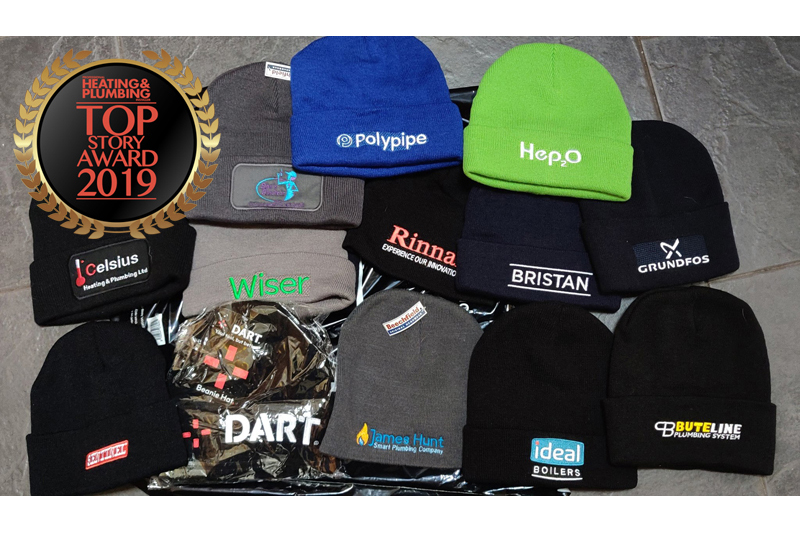 #TradesTalk Tweetathon
The trades got together on October 1st and 2nd for the second annual #TradesTalk charity Tweetathon. 24 hours of mayhem and merriment followed, all to raise money for the Rainy Day Trust – the construction charity supporting tradespeople and their families in times of need.
It was a hugely entertaining event, with guest hosts taking over each hour and featuring everything from eating mealworms to 'Stars in the Trades'. Over £2,200 was raised for a tremendous cause.
Read the full story here
One more thing…
There's one more social media initiative set for this month, as @GasManGod's Christmas auction returns. Prize donations are provided from across the industry, with all proceeds going to Great Ormond Street Hospital. Last year's event raised over £9,000 #GMG12days
PHPI's Top Products 2019
In case you missed our rundown of Top Products for this year, here are the links:
Part 1
Part 2
Part 3