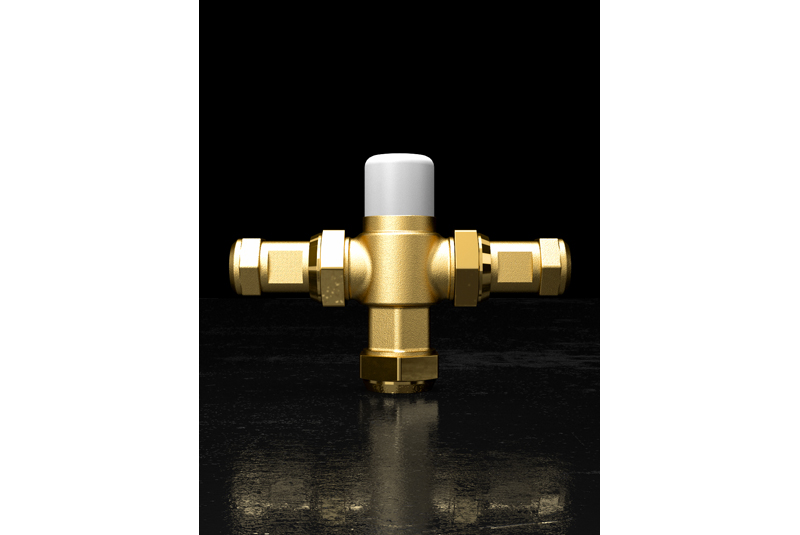 Inta has reaffirmed its commitment to TMV3 – the highest level of accreditation of anti-scald thermostatic mixing valves – as the scheme marks the 21st anniversary since its introduction.
The TMV3 scheme was first launched in 1997 by global public health organisation WRc (now NSF), after the NHS identified a need for a more robust, enhanced test regime for thermostatic mixing valves in healthcare environments to prevent scalding.
Inta embarked on a programme of industry education, publishing its 'Everything you need to know about Anti-Scald' booklet – of which more than three million copies have been distributed. 
In 2010, Inta also opened a £100,000 training and technical suite at its Staffordshire headquarters, in which the firm's team can offer training services.
The manufacturer has also developed an e-learning platform to enable plumbers to learn more about TMV-approved products. 
Stuart Gizzi, Director at Inta, commented: "We have always been a passionate advocate of TMV3 and it's fantastic to see the scheme reach this milestone anniversary. Correctly installing and maintaining approved thermostatic mixing valves can prevent hundreds of thousands of tragic scalding accidents, which is why we have long campaigned to raise awareness about the scheme's importance."
TMV3 certified valves for the healthcare sector comply with the high performance standard, NHS/DH, D 08, whereas TMV2 certified valves for the domestic market comply with the performance standards BS EN 1111 and or 1287. 
Stuart continued: "The 'new' Part G Building Regulations introduced in April 2010, finally made it compulsory for new residential bathrooms to have a TMV2-approved device fitted, but there are still thousands of dated bathrooms around the UK where hot water is dispensed straight from the tank with no thermostatic blending. It's important to remember that any higher than 44oC can potentially be dangerous, or even deadly. 
"And although there has been a requirement for TMV3-approved devices within healthcare environments for many years now, they do require an annual maintenance check to ensure they are still operating correctly. These are not 'fit and forget' products. 
"Our TMV-approved valves are premium safety products that have been fitted in hundreds of thousands of healthcare and domestic settings in the UK over the past 21 years and we remain committed to being a market leader in this specialist sector."
For more details about Inta's thermostatic mixing valves, visit www.intatec.co.uk.