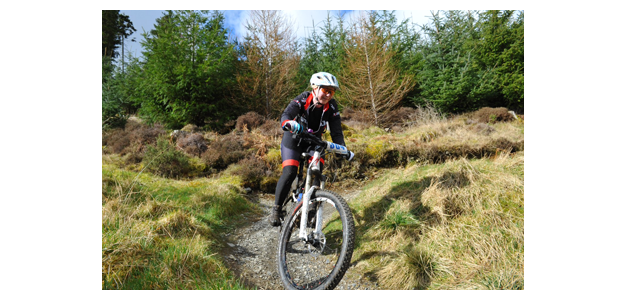 Competitive cycling spouses, Davie and Nina Robb, sponsored by ADEY Professional Heating Solutions, have been riding high since competing in the recent gruelling WEMBO World Solo 24 Hour Mountain Bike Championships.
ADEY's Scotland-based Area Sales Manager, Davie Robb and his wife Nina both took on the endurance mountain biking challenge to ride a 10 mile course through the Nevis Range and Leanachan Forest as many times as possible in 24 hours.
One of just two women to enter the 'single speed' category, Nina crossed the line in second place, claiming the title of UK female single speed champion after eight laps of the course. Davie achieved personal success finishing seventh in the 45-49 age category with 14 laps.
"To claim the UK title is a huge achievement for Nina especially as she'd never ridden a single speed until a month before the race. The course was incredibly tough and the competition was fierce with many world-class bikers taking part," explained Davie.
"I hadn't had much luck leading up to the event. Both Nina and I had heavy colds and on my last training ride my bike's carbon frame cracked, so I had a dash to find a replacement. I'm pleased with how the race went and I even rode alongside a few heating installers who use our MagnaClean filters!"
Haimish Mead, Marketing Director at ADEY, said: "Davie and Nina both had a great race and we're happy to be supporting them as they take on these incredible challenges. They're dedicated to their sport and we look forward to hearing about their next event."