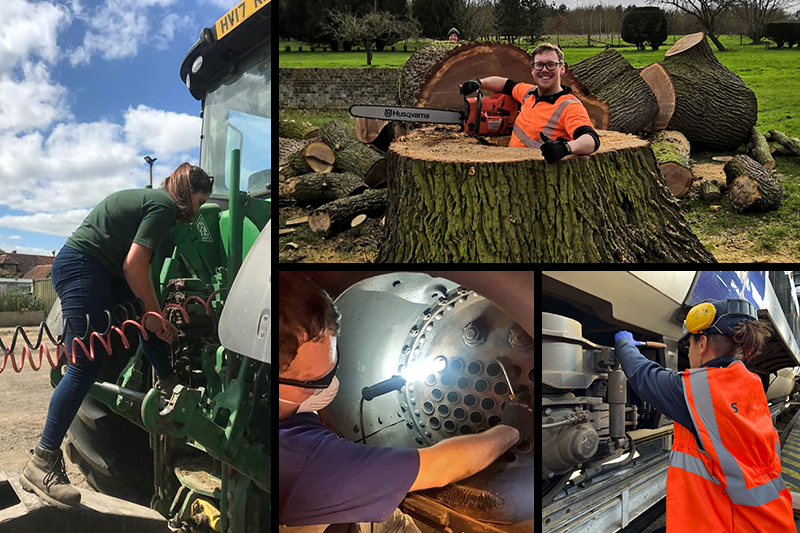 Following a hard-fought battle on social media, the public has voted farming as Swarfega's Toughest Trade for 2022 with farmer Eleanor Gilbert announced victorious.
Since the competition's launch on Blue Monday (17th January), tradespeople across the country have been sending in pictures of their toughest tasks in the hope of being honoured as Swarfega's Toughest Trade.
In the end, it was Eleanor who took the crown for farmers across Britain, a feat which earned her a £200 Amazon voucher. Eleanor said: "Thank you so much Swarfega for this excellent prize! I will definitely scrub up well after a long harvest."
The competition received more than 75 entries from a variety of trades, and farming has reclaimed the title it won in 2020.
With strong entries across the board, the task of choosing a winner was a challenge for voters! In second place was tree surgeon Alex Cannon's half-vanishing act into a huge tree stump. Voted third was Milly the train engineer with her locomotive mission, and rounding off the top four entries was Paul Knapton, whose team works tirelessly to run and maintain a 1927 advance roller.