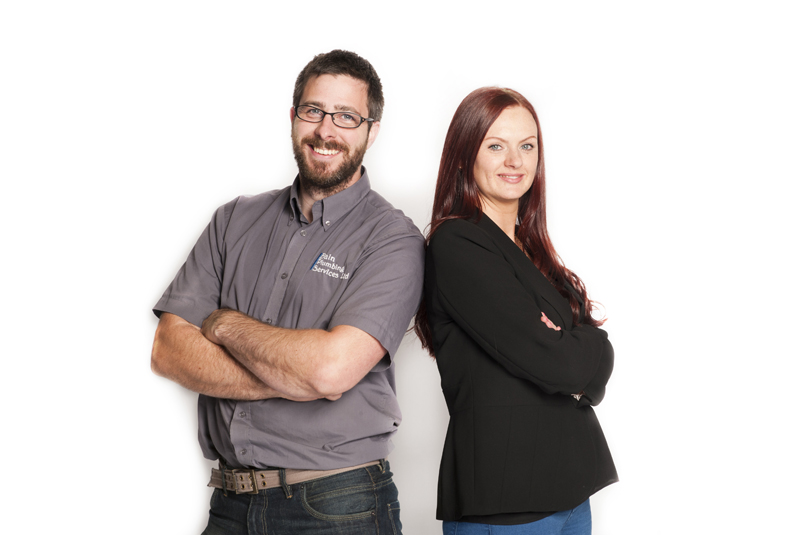 Colin Bain, Founder of Bolton business Bain Plumbing Services, has beaten off hundreds of UK small businesses to be shortlisted in the eighth national Nectar Business Small Business Awards.
Colin will soon find out if he will win the Tradesperson of the Year category, which is judged by a panel of business experts and led by one of the UK's leading business women, consumer champion and BBC 'Dragon', Sarah Willingham.
The Awards celebrate the achievements of hard working small businesses and business people across the UK.  If successful, Colin will win £2,000 cash, 50,000 Nectar points and the prestigious title for his company. What's more, Colin will be invited to the Nectar Business Round Table and awards ceremony, taking place in November, where he will have the chance to meet and receive expert advice from Sarah Willingham and other business professionals.
Bain Plumbing Services was founded by Colin and his wife Selena, and has been providing plumbing and heating services to both domestic and commercial clients for over a decade. The company specialises in gas central heating work, underfloor heating and full bathroom refurbishment as well as offering other general plumbing services. The company was set up to challenge the stereotype that tradespeople are unreliable and untrustworthy and has since built a loyal customer-base.
Colin commented:  "To be shortlisted in the Nectar Business Small Business Awards and recognised for our achievements in our industry is a tremendous honour and privilege, not just for me but for our business and our employees.
"Receiving an invite to the Nectar Business round table event and the opportunity to get first hand advice from the likes of Sarah Willingham for my business would be really valuable in taking the business to the next level. If we win, I would like to put the £2,000 prize money and 50,000 Nectar points towards a new website which we have been saving for as well as treating the employees, my wife and of course myself to a well-earned weekend away."
Sarah Willingham, entrepreneur and lead judge of the awards, commented: "When I joined the Nectar Business Small Business Awards last year I was blown away; not just by the number of entries, but by the sheer quality of the businesses that entered.
"This year has not disappointed; we received even more entrants than last year and the standard of entrants has once again been exceptional. It's really inspiring reading all of the entries, I really am blown away!
"We have selected Colin Bain as one of the stand out entries that deserves to be shortlisted in the Tradesperson of the Year category. Bain Plumbing Services has the potential to join the impressive list of previous winners."
The other categories include Small Business of the Year, Home Grown Business of the Year, Innovation of the Year, Entrepreneur of the Year and Contribution to Community Award and two new categories; Apprentice of the Year and Best Use of Technology.
For further details on the Nectar Business Small Business Awards 2016, visit www.nectar.com/smallbusiness