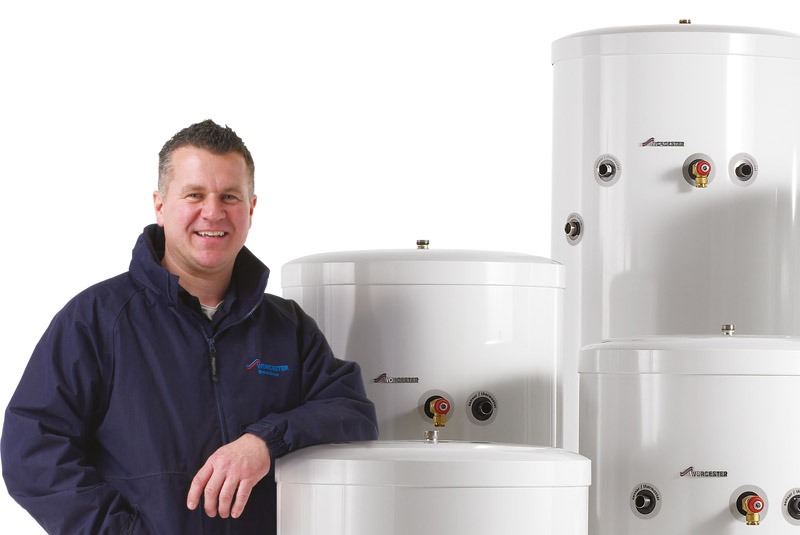 Worcester, Bosch Group is welcoming a return to this year's heating season with a £100 price drop across its full range of Greenstore hot water storage cylinders.
The promotion will serve as a long-term price re-positioning instead of the current cylinder cash-back incentive, as the manufacturer looks to match performance with even greater value on its high efficiency hot water cylinders.
Compatible with both Worcester's Greenstar condensing boiler range as well as other manufacturers' regular and system boilers, each Greenstore unvented appliance is said to combine excellent heat retention with rapid re-heat times, and can deliver consistent hot water at mains pressure.
Those wishing to take advantage of the saving simply need to visit their chosen merchant and purchase a Greenstore cylinder.
What's more, those who have signed up to Worcester's Greenstar Rewards promotion will receive double the incentive, with 10 times the points available every time they register a Greenstore cylinder. Until 31st December 2016, installers can claim 50 points for each cylinder installed, redeemable for a number of rewards ranging from Worcester branded clothing to Bosch professional power tools.
Martyn Bridges, Director of Marketing and Technical Support at Worcester, Bosch Group commented: "We've seen a recent resurgence in the popularity of cylinders, as installers look to provide their customers with a simple and effective hot water solution.
"We wanted as many heating engineers as possible to feel the benefit, too. That's why we've done away with the paperwork, and made it as easy as possible for installers to get fantastic value. There's never been a better time to buy a Greenstore cylinder."
To register for a Greenstar Rewards account and to start collecting points, visit www.worcester-bosch.co.uk/Greenstar-Rewards