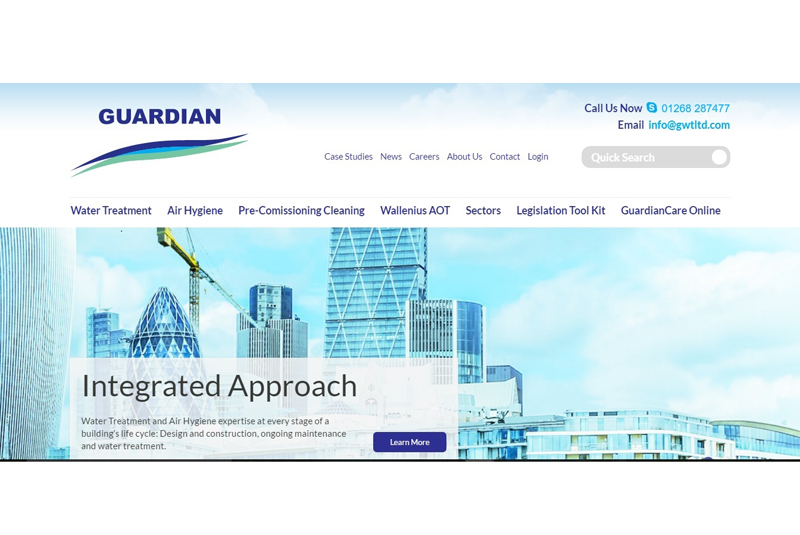 Guardian Water Treatment has launched a new website, to demonstrate the breadth of the company's expertise and better showcase its integrated approach – from construction and fit-out, through to on-going maintenance – while keeping visitors up to date with the latest news via its blog.
The website forms part of the general expansion of the company, which has also involved an upgrade and increase to its premises, and a recruitment drive to better fulfil the needs of its ever-growing client portfolio.
Steven Booth, Associate Director for Guardian Water Treatment, said: "Over the past few years, Guardian has grown significantly and we needed to improve our website to reflect the changes in our offering, the variety of sectors that we work in and the fact that we provide a total, whole-life approach to air and water hygiene. In general, Guardian is expanding as a business, with increased demand for our services and a need to add to our team.
"We pride ourselves on being at the forefront of our industry, using the latest techniques and technologies to ensure we deliver the most effective, efficient and sustainable service we can. The new website will make it easier for existing and potential customers to understand the Guardian ethos, while allowing us to provide useful information to its visitors.
"We're ramping up our presence on social media too, so follow @gwtltd for our latest news and more information about the various jobs we have available."