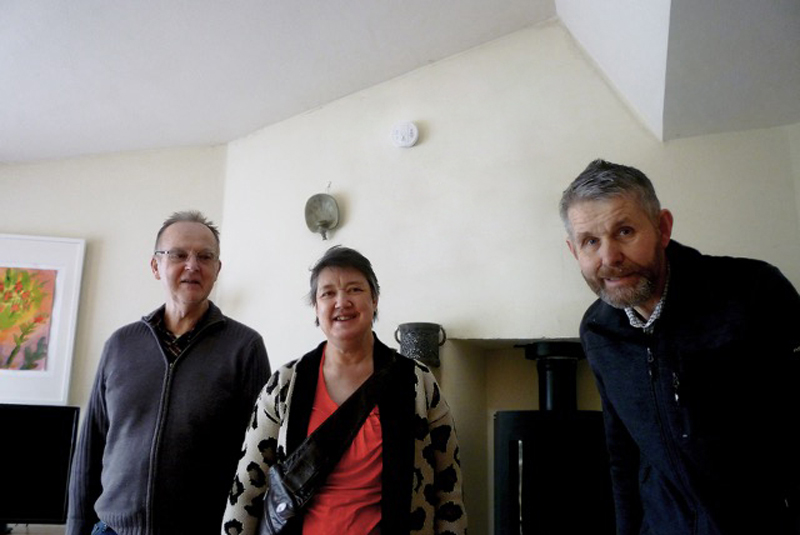 Camphill Village Trust (CVT) has installed Aico AudioLINK Ei208 Carbon Monoxide (CO) alarms throughout its Botton Village properties – the Trust's first and largest centre supporting adults with learning disabilities, mental health problems and other special needs.
CVT is a leading, long established UK charity, providing support for adults with special needs in their home life, work, social and cultural activities. Botton Village in the North York Moors National Park is one of nine CVT communities and is home to around 200 people, including 100 with special needs.
With legislation increasingly recognising the importance of CO alarms, CVT made the decision to fit these potentially life saving devices throughout all properties that have an open fire or stove, as well as in biomass sheds. This equates to up to four alarms per property. The Trust is also currently evaluating installation to cover boilers.
The award winning AudioLINK technology incorporated in the standalone 10 year battery powered CO alarm, Ei208, played a major part in the decision regarding alarms. Roger Fishburn, Maintenance Manager at CVT, explains: "we have a quick turnaround when it comes to vacant properties so the ability to test the alarms before new residents move in, and keep an audit of these tests, was important. Also, AudioLINK enables us to check any potential issues very quickly and allow us to deal with them immediately."
AudioLINK allows for invaluable real time data to be extracted via the alarm's sounder – all you need is an AudioLINK-enabled CO alarm, a tablet or smartphone and the free AudioLINK App. This data is converted into an Alarm Status Report, which is simple to review and store, is created for the life of the alarm and is colour coded to identify the urgency of any issue.
The report displays useful information about the alarm, such as battery life, alarm sensor status, number of times tested and removed, and detection levels of CO, including background CO, with details of when it occurred. As the information is generated in real time, should there be an issue, it can be dealt with there and then. It can also be emailed or stored in a key location for future reference.
Aico's Ei208 CO alarm is a quality, cost-effective unit designed with a sealed in Lithium battery, which overcomes the potential problem of battery removal by the resident. It features the same proven CO sensor as found in Aico's mains powered CO alarms and a range of other useful features, including a pre-alarm indicator and alarm memory, which will record if there have been any CO activations – whilst the tenants have been away for example. Its simple twist on mounting base offers numerous fixing options for ceiling or wall mounting, making it quick and easy to fit.
For more information, please visit www.aico.co.uk.