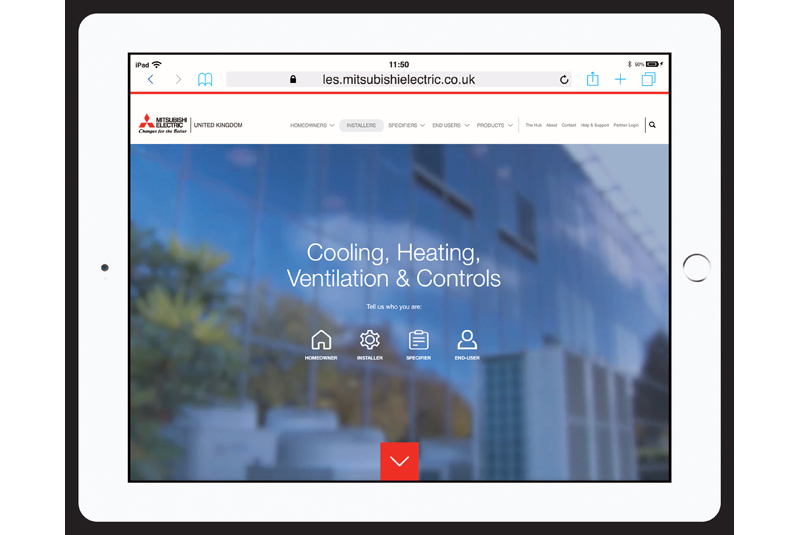 Mitsubishi Electric has launched a new website with the aim of improving access to information for its customers by tailoring content to suit visitors.
The site will deliver customised content relevant to installers, specifiers, corporate end users and homeowners and will present focused information to visitors.
Installers will be able to access a vast selection of tools and apps to aid design, commissioning and installation, whilst Specifiers will be able to download CPD-accredited guides to the latest construction legislation, as well as find information on the latest class leading HVAC solutions.
Corporate customers and individual homeowners will also be able to easily source a local accredited installer and see examples of  case studies and various solutions.
Deane Flint, UK Branch Vice President for Mitsubishi Electric, commented: "Our website has served us really well but we wanted to make our products and information even easier to access. We've therefore looked at every single aspect and developed a new site that is stylish and really easy to navigate.
"We've also linked the site to our award-winning blog site, The Hub, so customers can easily access a huge amount of useful information on legislation, environmental issues and the latest advances in technology, all on one site."
Click here to visit the updated website.