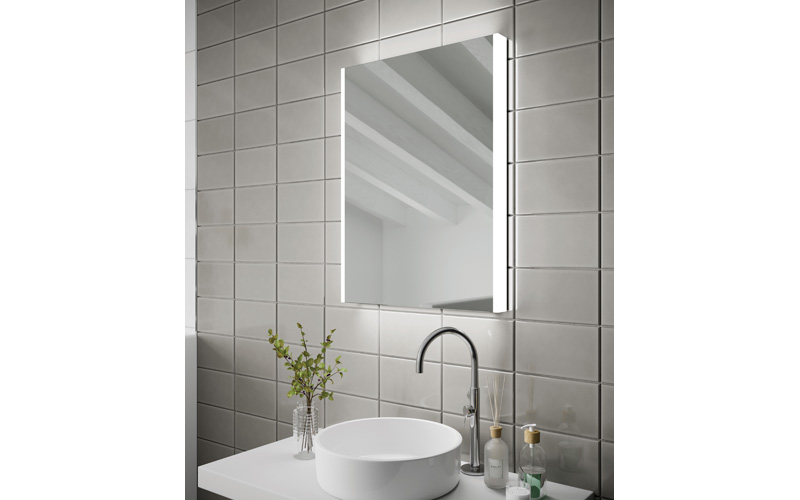 According to Ofcom, two thirds of people now own a smartphone, using it for nearly two hours every day to browse the internet, access social media, bank and shop online.
As a result, USB integration is now a desirable addition to many home accessories, such as bathroom mirrors, as it offers a convenient charging option to facilitate consumers' always-on lifestyles.
Ash Chilver, Sales Director at HiB explains: "The popularity of smartphones is causing the way consumers use their interior spaces to evolve. Whilst some may object to the thought, many people take their smartphone wherever they go, and the bathroom is no exception. Retailers can capitalise on this trend by stocking products which offer gadget lovers the ability to keep their devices charged up in a convenient and – crucially, for a bathroom – safe manner.
"Although they have many applications, the possibilities for personal entertainment are what attract many people to smartphones. Music streaming services such as Spotify provide access to thousands of songs, creating the option for a custom music experience anytime, anywhere. The bathroom is where many people find sanctuary, and the perfect playlist can either amplify the invigorating effects of a morning shower or foster a relaxed vibe to complement a luxurious bubble bath."
Ash continues: "People shouldn't have to sacrifice style for functionality either; the right mirror should enhance surrounding décor whilst also offering practical benefits. That's why we developed our Connect range, so retailers can offer a tech-driven bathroom mirror which has both beauty and brains.
"Available in three different sizes, Connect features a colour temperature changing LED trim, Bluetooth integration and USB charging ports, making it the perfect fit for gadget gurus. "