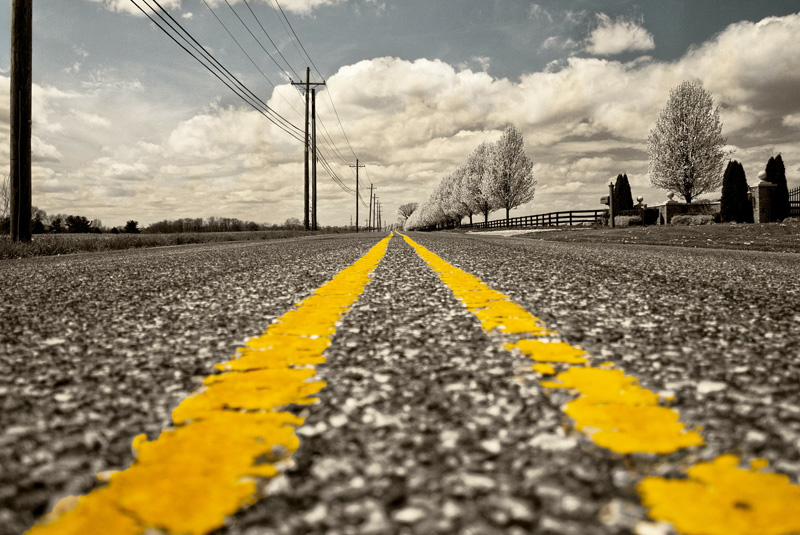 Van drivers on their way to urgent jobs could be allowed to use bus and taxi lanes under new proposals aimed at helping Britain's army of tradesmen and women. LeaseVan has called on the Transport Secretary, Chris Grayling to introduce new rules to assist van drivers.
The proposed new rules include giving way to vans at junctions and pulling over to let vans overtake more easily. The proposals could even lead to the introduction of special 'Van Lanes' where van drivers will be able to share bus lanes to bypass rush hour car jams.
LeaseVan.co.uk believes van drivers should be given priority on the roads as they are often on their way to a job and therefore delays impact the UK economy. The company, which supplies thousands of vans to tradesmen and women every year, says the new measures will help Britain's economy to run more smoothly by limiting traffic jams and delays to car drivers only.
In a letter to Transport Secretary Chris Grayling MP, a spokesman for LeaseVan said: "Britain's army of van drivers are the life blood of the UK economy.
"Without their tireless actions Great Britain would grind to a halt. Could you imagine a world without builders or plasterers? Without plumbers or electricians? Us neither. Yet these essential professions are penalised every day by having to share roads with leisure drivers, commuters and parents on school runs.
"Van drivers are forced to look on powerless at empty bus and taxi lanes while they edge along in rush hour traffic. Often these tradesmen and women will be on their way to an urgent job – perhaps someone's home is flooded, a wall has toppled over or an electricity supply has failed. It makes little difference, the van driver is still at the mercy of the road network.
"Buses and taxis have priority lanes, why not van drivers too? It makes common sense to utilise these lanes for van drivers and it will ease traffic congestion for car drivers too."
The spokesman said the letter to Mr Grayling was sent earlier this week and LeaseVan is now awaiting a reply.
He said: "What we are saying to Chris Grayling is, look, you have the power to do something about this. Let's take some positive action which proves how seriously the Government supports UK business.
"Let's give our van drivers the respect they deserve by introducing measures which give them right of way, which take them out of the jams and lets them get on with the job.
"At this time of Brexit uncertainty it would send a clear message that Britain is open for business and even the van drivers are fully supported."