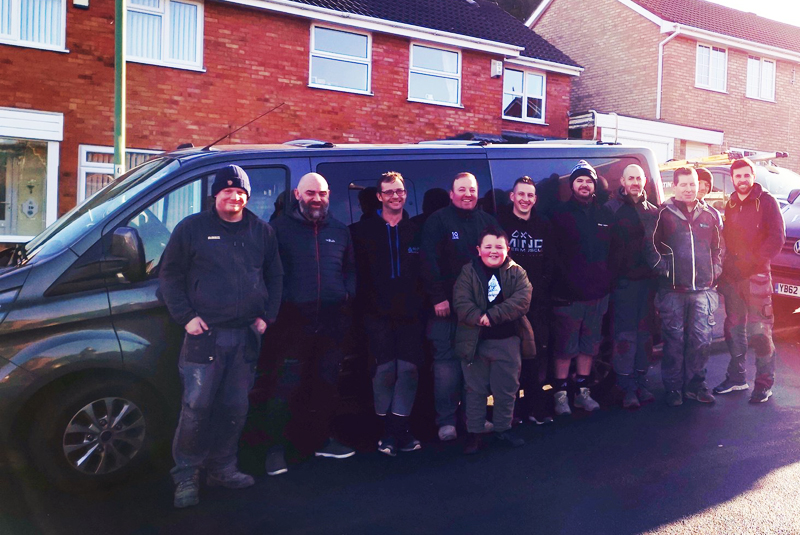 A group of installers from across the country has come together to fit a central heating system at a house in Dudley which has had no heating or hot water since September… and added £3,000 to the William Harper's Fight fundraising campaign in the process.
William is seven years old and has a condition known as VACTERL. The aim of the fundraising is to secure the £96,000 needed for a life-changing operation.
The installation was co-ordinated by Wayne Kirby and saw installers travel from as far afield as Surrey and Sunderland to take part. In addition to the weekend time they gave up to get involved, a new boiler was auctioned, raising £3,000.
If you'd like to find out more, click here. For more info about the installation itself, and those who donated their time and products, check out the Twitter thread below…
Well I need to start by saying a massive thank you to a few people!
We auctioned off a brand new boiler for £3000 to help this young man start on his way to raising the £96,000 needed for his life changing operation.
Thanks to @vaillantuk @willbonds and @WilliamsManc for donating pic.twitter.com/s0CvsToYZE

— KirbyPlumbing78 (@2StarKirbs) January 19, 2020