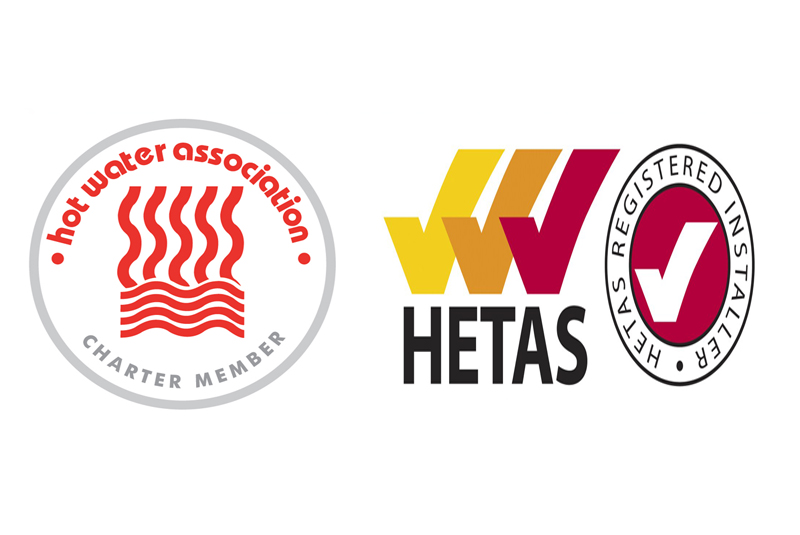 The Hot Water Association, HWA, in conjunction with HETAS, has published a new Technical Standard entitled: 'Hot Water Storage Systems for Heating by Solid Fuel Appliances – General Requirements and Test Methods'. The standard outlines the practical steps required to correctly connect a solid fuel appliance with a hot water storage system.
Martyn Griffiths of HWA and author of the new Technical Standard, said: "Whilst mains pressure storage systems are the popular choice for systems heated by gas, oil or electricity, it is still unusual for them to be heated by solid fuel and this situation is aggravated by the misconceptions that the G3 Building Regulations do not permit the use of solid fuel unvented systems, and also that there is currently no available standards covering the use and test of primary storage systems.
"The principle compliance requirements for engineers to install and integrate thermal storage systems into solid fuel appliance installations are detailed in the current UK building regulations, in particular Approved Document G3. However, until now there has been no documented or structured means in which to verify products manufactured on the market today in meeting this significant criteria. This new standard will address this and also promote the benefits and uses of biomass."
Calvin May, Projects & Standards Manager at HETAS, commented: "HETAS, together with the HWA recognised the need and importance of thorough product specifications for use with solid fuel appliances.
The new Technical Standard will provide the necessary guidance for HWA members to test their storage systems for use with solid fuel appliances and potentially allow a requisite for future listing in the HETAS approved products and services guide.
This will allow HETAS to provide the necessary guidance and specific product knowledge for listed systems to our registered installer base, mainly through our enquiries on the Technical and Consumer helplines."
To view a copy of the new Technical Standard please visit www.hotwater.org.uk/uploads/580DC05E93116.pdf