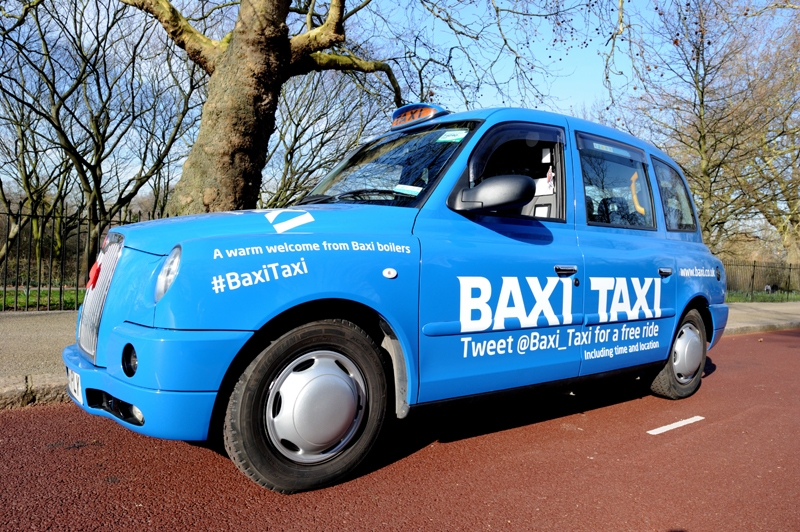 Baxi has announced that its "world's cosiest" taxi will be visiting Manchester, Preston, Birmingham, Nottingham this week (from 25th February), with the final destination to be decided via a social media poll.
Following the success of its London debut, the "Baxi Taxi" features a surprising interior. Designed to mimic the warmth of a cosy country lodge, the inside of the cab is decked out from top to bottom with crushed velvet, faux fur throws and even a fluffy sheepskin rug.
For the chance to book a free ride, installers simply need to tweet @baxi_taxi with their postcode and preferred pick up time.
David Cook, Sales Director at Baxi said: "The Baxi Taxi is here to get passengers to their destinations in warmth and luxury, so it is the perfect pick me up for hardworking installers to take advantage of and treat themselves to a cosy ride, which is completely free of charge.
"We've used our boiler and heating know-how to make a small space feel as warm and inviting as possible – with fantastic results. We welcome installers to get involved and text in to the team and share the opportunity with your customers – it really is the cosiest taxi."
Free lifts will be available in selected cities between 10am and 2pm throughout this week (commencing 25th February). Bookings will be offered on a first-come, first-served basis, so those looking to grab a free ride will need to be quick to get involved. Terms and conditions apply.