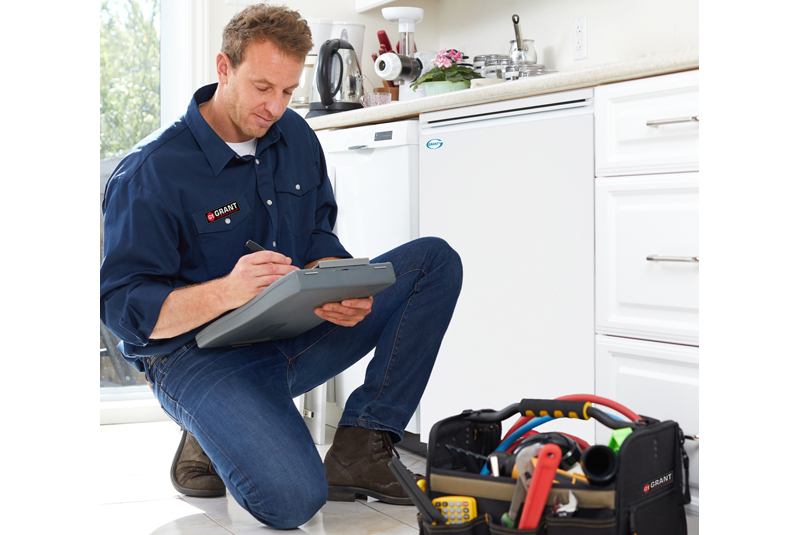 Grant UK  has announced it is launching its biggest ever promotion which will offer thousands of prizes for G1 installers.
Running between July and December this year, the promotion will be open to members of its G1 Installer Scheme and run from 1st July until 31st December 2018.
Over the course of the promotion, a prize draw will take place every month with 50 G1 installers each winning prizes worth up to £400 as well as thousands of guaranteed Runner-Up prizes.
Any G1 Installer who registers a qualifying product via the G1 Portal or Click App will be eligible to win a monthly prize.
The 50 top prizes will consist of three high-value items. Each month, 10 Kane 255 Analyser Kits, 10 Fill and Flush machine packs (which includes the machine, connector and a Grant Mag One filter) and 30 Rhino 3m pipe carriers will be up for grabs. Meanwhile, the Runner-Up gifts will consist of tool sets, Kane pocket thermometers and Kane voltage testers.
To enter the prize draws, G1 installers will need to register a Grant oil boiler, air source heat pump, biomass boiler or solar thermal system via the G1 Portal or G1 Click app between the respective months of July and December this year.
Anna Wakefield, Marketing and Communications Manager, commented: "The format of the Big G1 Giveaway means that every G1 installer who registers an eligible product during the promotional period will win a prize. With so many prizes available to win every month for six months, the Big G1 Giveaway is the largest promotion of its kind from Grant UK."
To learn more about the G1 Scheme, please visit www.grantuk.com/professional/g1-scheme.