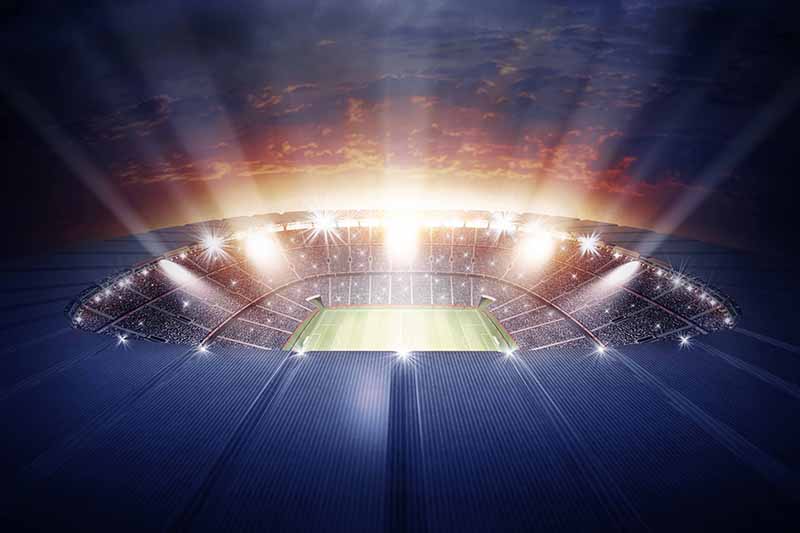 Football fans tuning into watch their teams battle it out in the world's top leagues this spring are being met with a familiar name on pitchside advertising hoardings, as RAK Ceramics embarks on a high-profile brand visibility campaign.
The RAK Ceramics logo is being shown during Premier League, La Liga and Serie A matches, with digital banners along the perimeter of the pitch showcasing the manufacturer's logo during TV broadcasting.
The matches in England, Spain and Italy are being broadcast on Sky Sports, BT Sport and Amazon Prime, reaching millions of football fans and exposing the RAK Ceramics brand to its target audience. The logo is in prime position behind the goals and along the full perimeter of the stadium, for a total of two to three minutes in each match.
Ben Bryden, Sales and Marketing Director at RAK Ceramics UK, commented: "To have such a high level of visibility at what is the world's most popular sport is brilliant exposure for the brand… Viewing figures for these matches are always high and even more so while fans are unable to support their teams in person due to the pandemic, which means more eyes on the RAK Ceramics logo than ever before!"
RAK Ceramics has a presence at a total of 11 matches, including Fulham v Manchester City on 13 March, Crystal Palace v Chelsea on 10 April and Fulham v Tottenham Hotspur on 24 April.