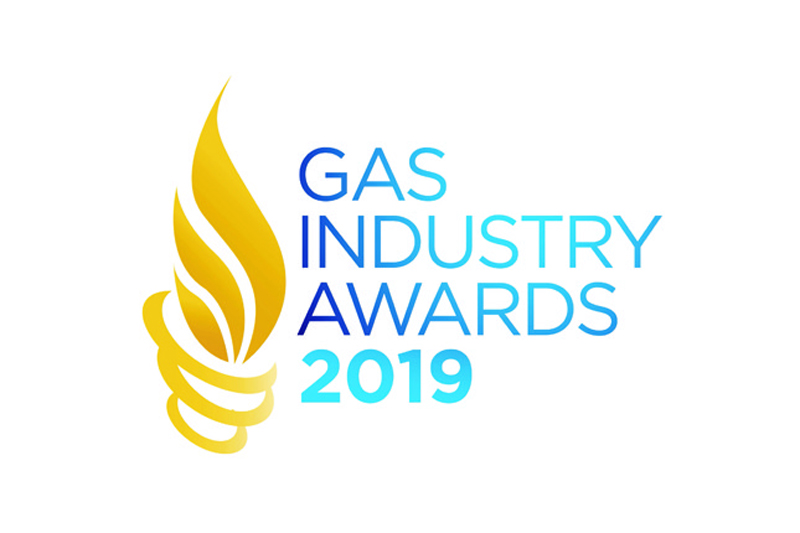 The finalists of the Gas Industry Awards 2019 have been announced.
Having deliberated over nearly 120 entries, the Institution of Gas Engineers and Managers (IGEM) and the Energy and Utilities Alliance (EUA) have announced the shortlisted nominees ahead of this year's ceremony.
The judging panel, made up of leading figures from across the transmission, distribution and downstream gas sectors and the media, had the difficult task of choosing the shortlist from a stack of extremely competitive entries.
The winners of the 10 categories will be named at a spectacular award ceremony at London's Park Lane Hilton on May 15, which will see around 600 gas industry professionals come together to celebrate the achievements of the industry.
Steve Edwards, IGEM President and Chair of Judges, said: "Once again, this year's shortlist is a masterclass of innovation, engineering excellence and creativity. Having received our highest number of entries ever, there was a lot of fervent discussion between the judges before we could decide on the finalists.
"The entrants have excelled once again in demonstrating their professionalism and we are reminded just how fortunate we are to have so many talented people working in our industry.
"Congratulations go to all our shortlisted entrants and we look forward to seeing you at the awards ceremony on 15 May."
Elaine Lancaster, President of the EUA, said: "This is the second time I have judged the IGEM & EUA Gas Industry Awards. The 2019 entries are again of the highest quality and the level of competition was tough, making it extremely difficult to select a winner in each of the categories.
"We are pleased with the range of entries from across the industry which demonstrates many of the great people and projects we have. I am looking forward to the awards luncheon, where we'll see these most deserved of winners collect their awards."
The finalists are:
Company of the Year
Ferns Surfacing
Fulcrum Pipelines Limited (FPL)
SGN
Customer Service Award
SGN
Karen Thompson, National Grid
Wales & West Utilities and Morrison Utility Services
Engineer of the Year
Vaughan Crawford, Cadent
Sheila Lauchlan, Perfect Dimensions
David Rae, SGN
Jonathan Strain, Firmus Energy
Innovation Award
Baxi Heating for BAXIIFOS – the easy answer to Boiler Plus compliance
Cadent, in collaboration with Bri-stor Systems & Perpetual V2G Systems, for Sustainable Vehicle Auxiliary Power System
Fulton for the Fulton VSRT Vertical Steam Boiler
Lagoni Engineering for Open Source SCADA
Leadership Award
Dr Jane V Haswell, PIE Consulting
Sean Kelly, Morrison Utility Services
Thomas Olsen, Lagoni Engineering
Manager of the Year
Martin Garbutt, HomeServe
Carly Gilchrist, Fulcrum Pipelines Limited (FPL)
Iain Morley, Morrison Utility Services
Product of the Year
Cadent and Gas Leakage Solutions for the Top Tee Syphon Adaptor
Fulton for the Fulton VSRT Vertical Steam Boiler
Timberline Tools for the ExPERT permanent PE repair
Project of the Year
H21 from Northern Gas Networks in collaboration with Cadent, SGN, Wales & West Utilities, DNV GL and the Health and Safety Laboratory (HSL)
Record Breaking 'Live' Live Mains Insertion, Wickwar, Bristol from Wales & West Utilities, Morrison Utility Services, Thompson Utilities and Steve Vick International
Sunshine on the Tyne – Sustainable Environmental Remediation at a Gas Holder Station from Northern Gas Networks, Sweco UK and Geo2 Remediation
Safety Award
Breaking Safety Records from National Grid Grain LNG
Fulcrum Pipelines Limited (FPL)
Reducing damages to the gas network through collaboration from LinesearchbeforeUdig and SGN
Young Persons' Achievement
Thomas Isaac, Progressive Energy
Ben Kuchta, Quantic Corporation
Jordan Rowbottom, Squire Energy
To book places at the luncheon, visit click here