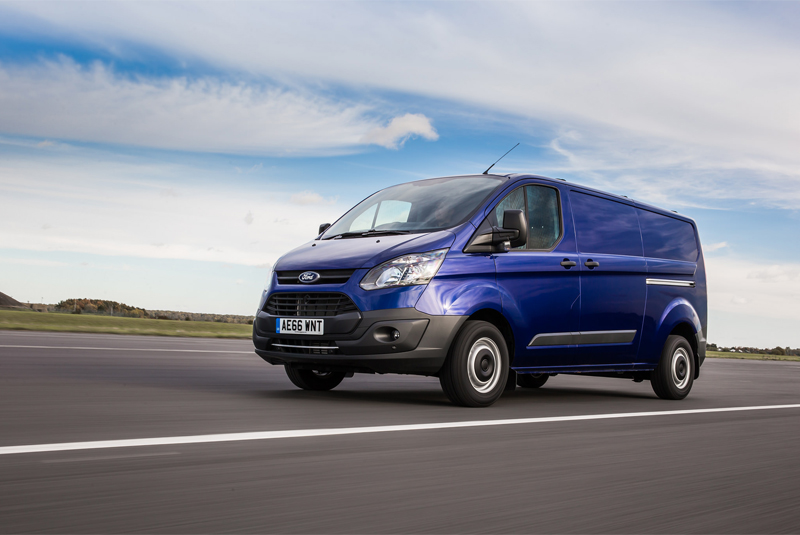 Ford has announced a car and van scrappage scheme aimed at improving air quality by enabling customers, of any brand, to trade-in and scrap their old vehicles for new and affordable Ford cars and commercial vehicles, including the Fiesta and Transit Custom, with significantly lower emissions. 
Applicable to any pre-Euro 5 vehicle, registered by 31st December 2009, the scheme will enable eligible consumers3 to benefit from a scrappage incentive of between £2,000 and £7,0001 on a variety of Ford models, including the new high-tech Fiesta and Transit Custom. The Ford scrappage program will run to the end of the year and is effective for registrations from September 1st to December 31st 2017. 
"Ford shares society's concerns over air quality," said Andy Barratt, Chairman and MD of Ford of Britain. "Removing generations of the most polluting vehicles will have the most immediate positive effect on air quality, and this Ford scrappage scheme aims to do just that. 
"We don't believe incentivising sales of new cars goes far enough and we will ensure that all trade-in vehicles are scrapped. Acting together we can take hundreds of thousands of the dirtiest cars off our roads and out of our cities." 
All new Ford EcoBoost petrol and EcoBlue diesel models meet the Euro 6 standard, the toughest vehicle emissions yet. The company believes that not only are they cleaner than ever before, but they are also the most efficient, meaning improvements in fuel economy too. 
Latest Euro 6 standard and new vehicle technologies mean today's cars produce far lower emissions than previous generations: 
carbon monoxide (CO), petrol down 63%; diesel down 82% since 1993

 

hydrocarbons (HC), petrol down 50% since 2001

 

oxides of nitrogen (NOX) down 84% since 2001

 

particulate matter (PM), diesel down 96% since 1993

 
Data from the SMMT shows that there are approximately 19.3 million pre-Euro 5 emission level passenger cars on the UK roads today and reducing that number, through scrappage programs, would have the effect of reducing CO2 by 15million tonnes per year, equivalent to the annual output of approximately three coal-fired power stations, according to reports. 
Medium to longer-term actions to improve air quality include a plug-in hybrid version of the Ford Transit Custom, due to start trials later this year. The Transit PHEV is planned for commercial introduction in 2019 and is part of Ford's total investment of $4.5 billion in electrified vehicles by 2020, which also includes a fully electric, long-range SUV.