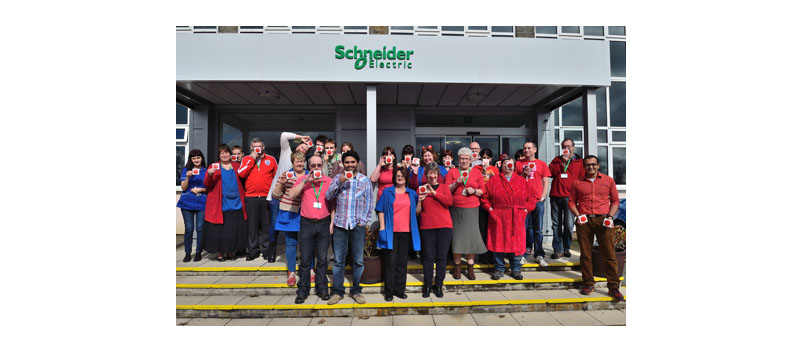 Employees of heating controls manufacturer, Drayton, have raised over £1000 for Comic Relief, by undertaking 'Red Hot Nose Day' fundraising for Red Nose Day 2015.
Staff at the company's factory created a number of exclusive Drayton Red Nose Day thermostats, complete with funny faces on the front of the control. Both staff and friends of Drayton were asked to go 'Red Hot Nose Day' crazy on Twitter, posting pictures of themselves with the thermostats.
For each picture posted with the thermostats, Drayton pledged to donate 50p to Comic Relief, with an extra 50p donation for every retweet of the pictures, and staff also added to this with their own donations.
Catherine Connolly, Managing Director of Drayton, said: "We'd like to say thank you to everyone who got involved with our Red Hot Nose Day fundraising efforts, including Drayton and Schneider Electric staff, and also the trade magazines who supported us on Twitter too."
To check out the gallery of Drayton Red Hot Nose Day pictures, search for the #DraytonRND campaign hashtag on Twitter.
To find out more about products from Drayton, visit www.draytoncontrols.co.uk/.