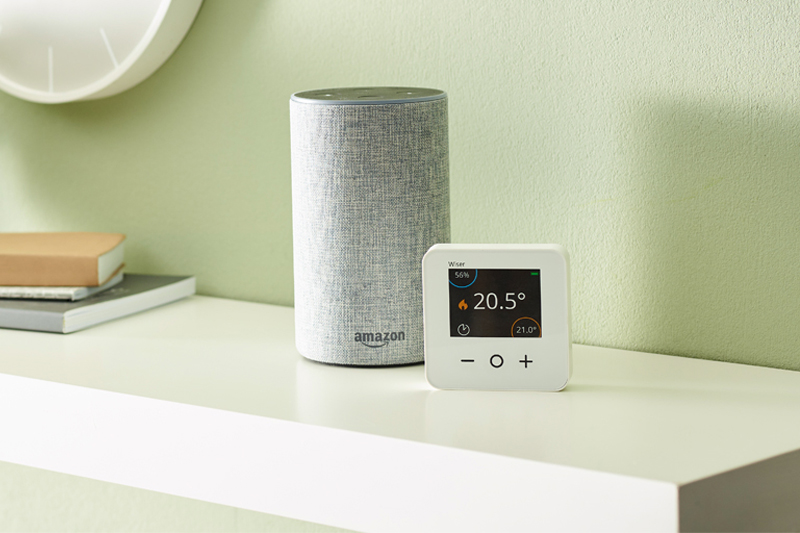 Following the launch of its new online training academy, Drayton will be rewarding one installer who completes the training module during July with a Wiser Kit and an Amazon Echo.
To be in with the chance of winning, installers simply have to complete the Wiser module on Drayton's new online training academy, 9º Know How, before the end of the month. Every member who completes the module during this period will be entered into a prize draw.
Drayton launched 9º Know How in June, which can be accessed through its 9º Network. It is Drayton's latest initiative in its commitment to support installers, by providing exclusive access to product training, best practice installation advice, troubleshooting tips and more.
The 30-minute Wiser module on 9º Know How covers all aspects of Drayton's multi-zone smart heating control. After watching the series of simple videos, installers must complete the short multiple choice tests. Upon successful completion, installers will achieve 'Wiser Approved' status.
The online training academy is just one of many advantages of being a 9° Network member. Members also benefit from being listed on the 'Find an Installer' section of the Drayton and Wiser websites leading to increased consumer leads, five-year extended guarantees and access to the discounted Drayton shop.
To access 9º Know How, sign up to the 9º Network here. The full terms and conditions of the competition can be found here. Installers can also get involved in the training discussion by following @DraytonHeating on Twitter and using #9network.