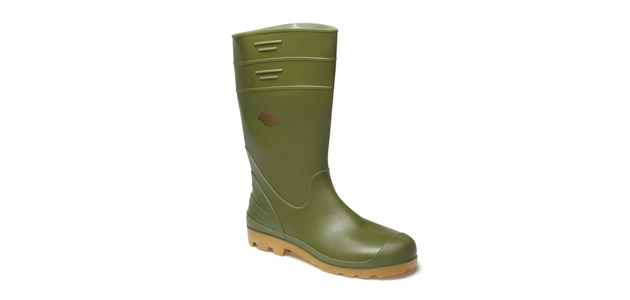 Dickies is donating 20 Redhawk Economy Stud Front Coveralls and ten pairs of Pennines Wellington Boots to Friends of Kagando, the UK based charity for Kagando Hospital and Rural Development Centre, Kasese District in Western Uganda.
James Wilkinson and Jonny Rowland from Yorkshire are going to work on a farm in Uganda for an agricultural charity. They will be helping to introduce good farming practice in a highly remote area where the food produced is used directly for the local hospital.
James commented: "After previously visiting over the summer I could see that we really needed some lightweight working overalls and wellingtons – the workers had no uniforms and were working in rags – so I know they will be overwhelmed when they receive some quality work clothes. The Wellies are especially important as we are running up to the wet season. I really appreciate that Dickies have supported us."
The Redhawk range from Dickies is functional and durable, so these garments retain Dickies traditional construction standards.
Dickies Pennine Wellington Boot is hardwearing with a strong, abrasive resistant sole as well as a comfortable, classic design with all the essential needs for those wet and muddy conditions.