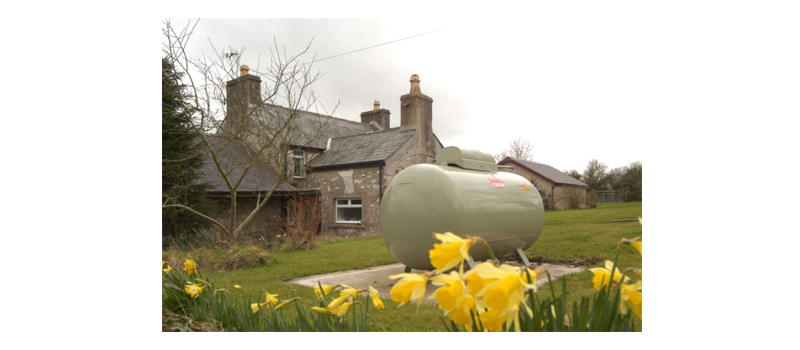 Calor has extended its fuel switchers offer for customers, which can aid domestic heating installers in giving their business a boost in off-grid areas.
Rural homeowners who switch their central heating from oil, electricity or solid fuel to Calor gas before 30th June 2015 can receive a free above ground LPG tank installation and gas connection – this includes all ground works, external pipework and labour. Alternatively, if the homeowner would prefer to have their LPG tank hidden from view underground, this can be done for only £1500.
Calor is encouraging installers to inform customers of the offer, and in doing so, installers can benefit from the work associated with a new LPG boiler installation and future service and maintenance requirements.
What's more, Calor will also reward installers for every successful tank referral with a cash incentive of £250 for a bulk installation, or £100 for a cylinder installation, or an equivalent value in reward points that can be used to purchase items including Calor products.
So, why recommend Calor gas? 
Homeowners with an old and inefficient oil boiler could be wasting as much as £732 a year on fuel bills, so will benefit from replacing their boiler with something more energy efficient, and typically a new LPG boiler is cheaper than a new oil one.
The cost of replacing an oil tank every 15 years could cost the homeowner up to £2000 each time, whereas, as Calor retains ownership of the gas tank and maintains it on behalf of the customer for a nominal fee, there is no tank replacement cost or maintenance worries for the customer.
Calor has its own expert in-house engineering department for tank installations and will work with you and your customer to ensure the switch to Calor gas is as hassle free as possible.
Installers interested in learning more about how working with Calor can benefit their business and customers should visit www.calor.co.uk/installer.