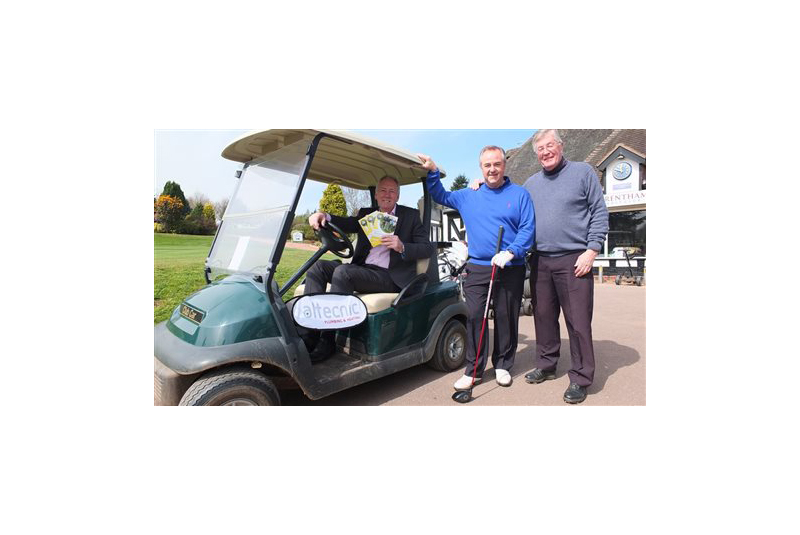 Altecnic has renewed its links with Trentham Golf Club to help raise funds for one of Staffordshire's best loved charities, becoming lead sponsor for the Dougie Mac Golf Day for the eighth year running.
Over the last decade, the event with Altecnic has raised more than £220,000 for the charity that provides hospice care for people with life limiting illnesses and support for their families and carers.
A keen golfer himself, Altecnic Managing Director Alan Sherwin, commented: "We are delighted to be able to continue our support for this fantastic event that brings together people from across Staffordshire's business community to support a very worthy cause.
"I know the Douglas Macmillan Hospice is a charity close to many people's hearts in Staffordshire, including members of the Altecnic team. As a major local employer, and an active member of the business community, it is appropriate Altecnic lends its support to an event that's become one of the highlights of the county's sporting calendar and the company is proud to support the hospice in its vital work."
The Golf Day takes place at Trentham Golf Club on May 20th and will involve 36 teams of four from businesses and other organisations across the area. A limited number of spaces are still available and teams have until May 8th to register. Businesses can also sponsor a hole for the day for just £100.
For more information, or to register a team, contact the Dougie Mac events team on 01782 344359 or email [email protected]