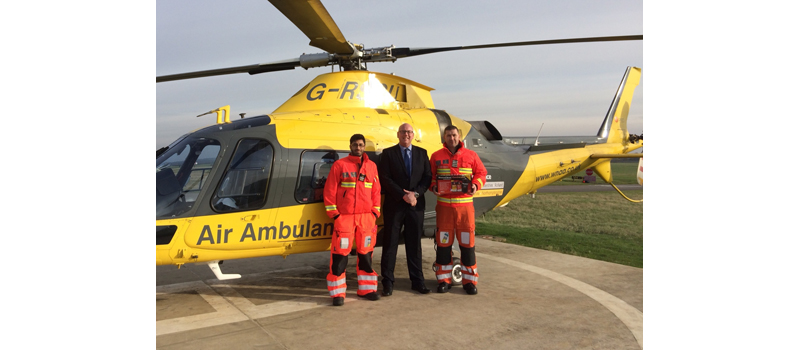 For the second year running, Adey Professional Heating Solutions raised more than £3,500 hosting a charity golf event for The Children's Air Ambulance.
The manufacturer invited clients, contractors and installers to the Adey Charity Golf Day at the prestigious Belfry club. As well as the golf competition, the fundraising continued into the evening with a charity gala and auction.
Darran Burrage, Business Development Manager at Adey, comments: "More than 70 joined us for the tournament and then more than 80 at the dinner afterwards. It was a great event and everyone seemed to enjoy themselves while raising money for a great cause.
"The England football team were also there and Wayne Rooney and James Milner kindly signed an Adey cap for the auction which raised nearly £200. I'd like to say a big thank you to everyone that supported us helping to raise such a fantastic amount for the Children's Air Ambulance."