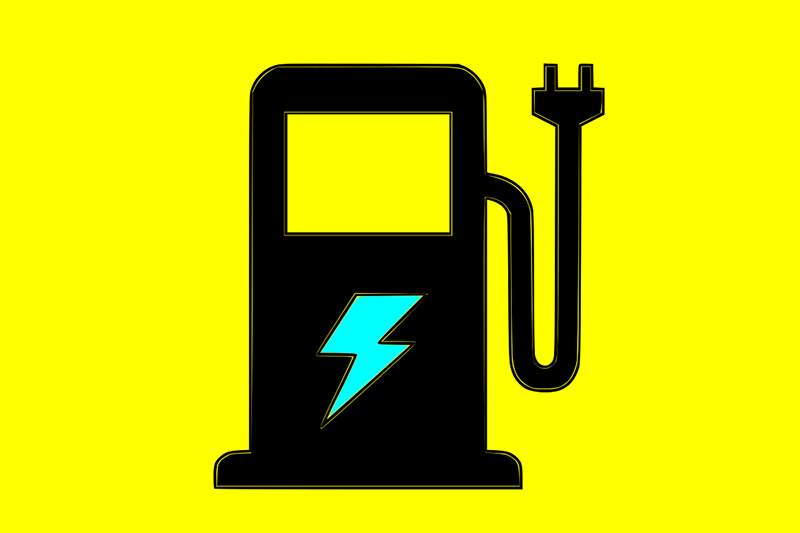 Over eight in 10 tradespeople either own or would like to invest in an electric vehicle in the future, according to new research from Direct Line business insurance. This is significantly more than the motoring public – just 54% of whom either own or wish to switch to an electric model.
Tradespeople who want to make the switch are more interested in the practical benefits of electric vehicles than those outside the sector. Of those who either own or want to purchase an electric vehicle, 21% would do so because of cost savings on fuel.
Interestingly, only 15% want to switch to an electric vehicle because it is better for the environment. This is fewer than the public at large, of whom nearly a quarter would own an electric vehicle because they're more sustainable.
Tradespeople are more optimistic about the availability of charging infrastructure than the general population. Over half (53%) expect this to be commonplace within five years, which is significantly higher than the proportion among the public (30%).
They also display more positive attitudes towards the future of vehicle ownership and their environmental impact. 46% of tradespeople expect electric vehicle ownership to outnumber petrol and diesel vehicles within the sector by 2026 – a figure that increases to 72% within a decade.
Among the public, just 15% believe that electric vehicle ownership will outnumber petrol or diesel models within the next five years – only increasing to 41% over the next decade.
Over half of tradespeople think that electric vehicles will make a tangible impact on pollution and sustainability by 2026, compared with just 20% of the public. 46% believe that there will be a stigma attached to driving a petrol or diesel vehicle within five years – again, significantly more than the general population.
Despite such positivity, tradespeople have some concerns about electric vehicles. These range from limited driving ranges, upfront costs and the choice of models currently available:
Tradespeople's concerns around electric vehicles
| | |
| --- | --- |
| Reason | Percentage of respondents who don't own an EV |
| Limited driving range | 28 |
| Upfront cost of buying the vehicle | 15 |
| Issues around access to a home charging point | 14 |
| Issues around access charging points away from home | 13 |
| Limited range of models | 12 |
| Ongoing maintenance costs | 6 |
| Depreciation due to fast moving technology making current models obsolete | 6 |
Another issue is that tradespeople are not always aware of government-backed support for buying an electric vehicle, such as the Plug-In Car Grant. Almost half (43%) of tradespeople did not know that vans were available on the grant, despite 22% having heard of it.
Jonny McHugh, Van Business Manager at Direct Line, said: "Sustainability is becoming increasingly important to people – and businesses and the Government is responding. There is widespread recognition that electric vehicles have a critical role to play in reducing carbon emissions.
"It's promising to see that tradespeople are leading the way, with our research showing that they're more likely to own or are more willing to buy an electric vehicle in future. They are also more optimistic about their future and their potential to make a positive difference in the battle against the climate crisis.
"When making the switch to an electric vehicle, it's important that tradespeople have the correct insurance arrangements in place. Our Van Insurance for electric vehicles allows tradespeople to use their electric van or pick-up for their business – for example, carrying own goods, tools, or equipment to different locations as part of the working day. They'll also have peace of mind knowing that their electric van's battery and charging cable are covered."
Direct Line's comprehensive Van Insurance for electric vehicles covers charging cables and home chargers, including accidental damage, fire and theft, and includes cover for battery damage as a result of an insured incident. It also includes hotel expenses (up to £150 for the driver or £250 in total for everyone in the van) in the event an electric van can't be driven due to an accident or loss covered by this insurance arrangement.
If an electric van is stolen or written off, Direct Line business insurance will replace it with a new one of the same make or model if it's less than a year old and the claimant is the first and only registered owner.
For electric vans over one year old (comprehensive cover only) written off due to vandalism, accident, fire or flood, tradespeople can choose between:
Receiving a cheque to the replacement value of the van
Asking to replace the van with something similar
Choosing a van of higher value, with the claimant paying the difference
A minimum van purchase price of £3,500 applies. An exact match may not be possible and is subject to availability. This excludes theft claims.
More information on Direct Line business insurance's Electric Van cover can be found at www.directlineforbusiness.co.uk/van-insurance/electric-van-insurance
For more information on the pros and cons of low emission vans, visit www.directlineforbusiness.co.uk/van-insurance/knowledge-centre/running-your-van/congestion-charge-low-emission-vans