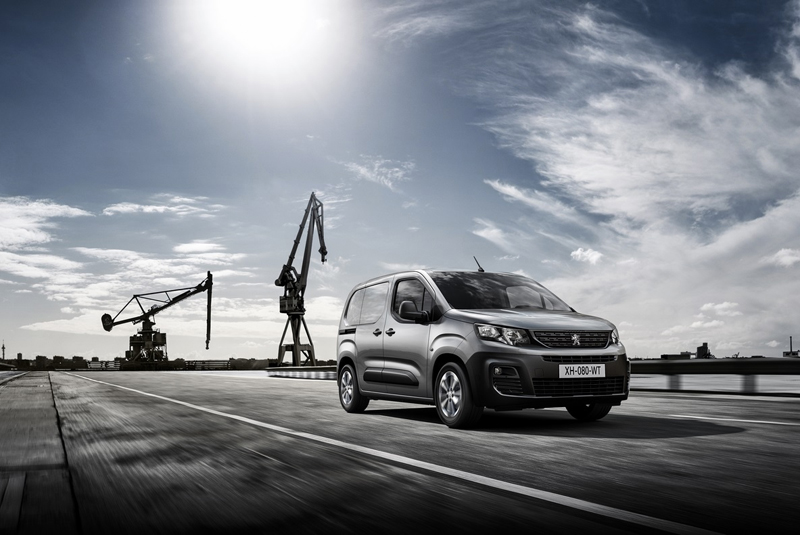 Having reviewed the Vauxhall Combo recently, PHPI gets to grips with its sister models in the PSA Group; the Citroen Berlingo and Peugeot Partner.
It may not be that much of a challenge for even the most culturally uninitiated to spot the minor differences between Luton and Paris. With respect to recent van launches however, the margins of difference were considerably more subtle, even to our discerning eye.
That's because the new Vauxhall Combo (see the January issue or phpionline.co.uk), Peugeot Partner and Citroen Berlingo all happen to share the same parents; the giant PSA group. So, just a week after the unveiling of the new Combo, we swapped the rolling Bedfordshire countryside for a test drive in the beautiful Chantilly region of France – made famous by its lace and cream – situated just 40 miles from the French capital.
We do, at times, wonder how three very similarly packaged vehicles each compete for a slice of an 85,000 units per annum market, under one umbrella, but with three distinct bands. This is perhaps best left for the accounts and marketing departments to ponder, however. In small van terms at least, it probably means even more to Citroen, which has worked hard over the past two decades to become a big player throughout Europe and the UK, leading the way in sales in this segment.
Having said all that about the 'triplets', they are not completely identical. In fact, the new Berlingo takes its outward profile influence from the larger Citroen Dispatch, as well as the company's latest passenger models, to give it a more distinct look over its sisters.
After that, you pretty much pay your money and take your choice, because the various special features and innovations, such as an overload indicator and a highly flexible seating arrangement, differ in name only. For example, for those users who are likely to do above average mileage there are the 'Driver' and 'Asphalt' modes, for Citroen and Peugeot respectively. Amongst other things, these options offer upgraded sound proofing, extra comfort seats and even rain and brightness sensors.
The Citroen 'Worker' and Peugeot 'Grip' packages are ideal for the trade, as they provide improved underride protection on site, thanks to a sump guard and latitude tour, as well as mud and snow tyres for added traction. The chassis height is also increased by 30cm. An Extenso pack is available, which as the name suggests, creates additional loading flexibility, along with three seats and a five seater crew cab to complete the line-up.
Sitting in the driver's seat, one of the most noticeable differences between the Berlingo and the Partner is the dashboard layout. While Peugeot sticks with its well-regarded cockpit layout with a small steering wheel and dials above the wheel, the Citroen has a more conventional set up, with a standard wheel and dials set behind it.
Common payloads are impressive at 650 to 1000kg load volumes, up to 4.4m3 on the longer models. Here, Peugeot keeps it simple, with two load lengths (standard and long), whilst Citroen slightly over complicates with M and XL. There are enough abbreviations already in the world of commercial vans, one would have thought!
All the work done on the vehicle structure and on weight optimisation is key to what the manufacturers claim are performances which are "right up there with the best in class", in terms of fuel consumption and CO2 emissions. Three diesel engines are offered, including an eight speed automatic transmission and two 1.2 Pure Tech petrol engines. Prudent drivers can expect to achieve over 60mpg on selected models.
It's fair to say that the previous Berlingo and Partner models provided users with good space, but not much else of note in terms of refinement. That has clearly been addressed by PSA and levels are now comparable with the modern passenger car. Improvements here, alongside the array of well-thought through additional extras, combine to make the vans a very viable option for a wide variety of installers and plumbing professionals.
The Chantilly cream, in van terms at least, has once again risen to the top!