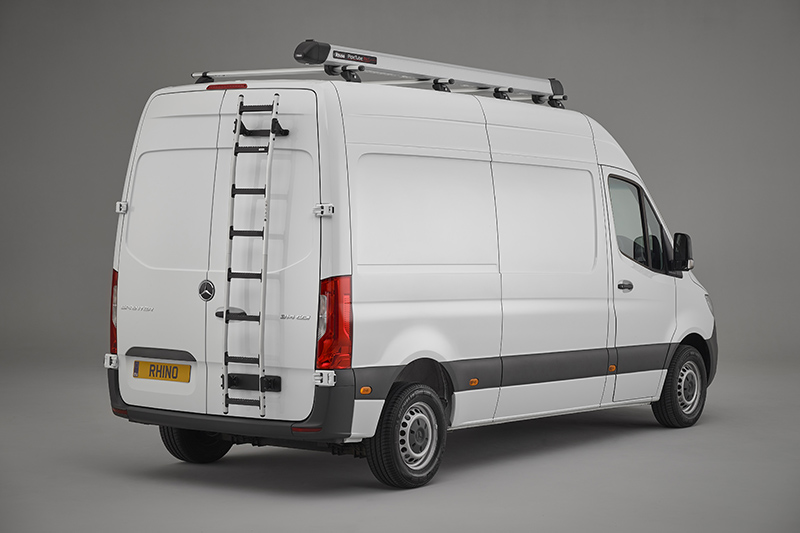 Rhino Products, known for its range of roof racks and bars, has recently redesigned its popular 3m PipeTube. To discover more about the new solution, and some of the other van accessories available from the company, PHPI spoke to Maxine James – Group Sales & Marketing Director.
The recent redesign of Rhino Products popular 3m PipeTube was the first complete redesign since its launch in 2005. Why now, and what are the new features on the PipeTube Pro?
The new PipeTube Pro has had a complete redesign, adding an array of new features to the product. A new optional PVC lining helps to stop the oxidation process, that can lead to the discolouration of the items stored inside – rated as the most important feature of a pipe carrying accessory by tradespeople in a recent survey that we carried out, this option has proved to be extremely popular with trades and fleets alike. The product also features a new O-ring seal, integral locking system, powder coated paint finish and a stronger bulkhead, to name a few. The new design allows for additional modular sections to be added, creating 4 and 5m length tubes, which is particularly sought after by Rhino's European customers, serviced by our EU distribution centres and offices in the Netherlands, Sweden and Poland.
The upgrade to this customer product favourite came as an increased demand for additional features on the original PipeTube arose. Rhino's in-house design team are continuously developing the Rhino range, as well as adding new products, and this is why our customer feedback is always greatly valued.
Many installers are extremely proud of their van and demand external accessories look the part. How does the design of the PipeTube Pro ensure it delivers on looks as well as features?
The Rhino PipeTube had always been the product of choice for plumbers and heating engineers, and we wanted to ensure that the new design complimented the aesthetic of modern commercial vehicles. New stylised grooves have been added to the tubes extrusion, alongside a sleek new nose cone and a powder coated paint finish, which works well with any van colour.
With weight often an issue for van users, how have you kept this down on your new roof access solution – the AluminiumLadder?
By utilising highly robust aluminium handrails and glass filled nylon rungs, the AluminiumLadder offers an extremely lightweight solution. Each model is more than 50% lighter than Rhino's old steel ladders, and has been rigorously tested to a safe working load of 120kg per ladder.
What are the other key benefits of this new van ladder?
The new ladder is every bit as strong as its previous steel counterpart and has been independently thermal vibration tested at Millbrook Proving Ground. The new easy-grip aluminium side rails and anti-slip ladder rungs provide safe access to the vehicle roof. The ladder also features enhanced fitting brackets, designed to sit flush within the curvature of the vehicle door, helping to reduce any temporary deformation which can occur with other products on the market.
How can installers be sure these new solutions will fit on their van?
The AluminiumLadder is available in 6, 7 and 8 rung configurations with bespoke fitting kits to suit a variety of popular commercial vehicles.
Both of these new solutions follow the company's move to a new HQ in Ellesmere Port last year – does this mean that Rhino will be bringing out further van accessories in the near future?
Thanks to the move of Rhino to our new 87,250 sqft dedicated office and factory earlier this year, we are able to progress our product range even further. Product development is a key part of Rhino's DNA and multiple exciting products are currently in development.