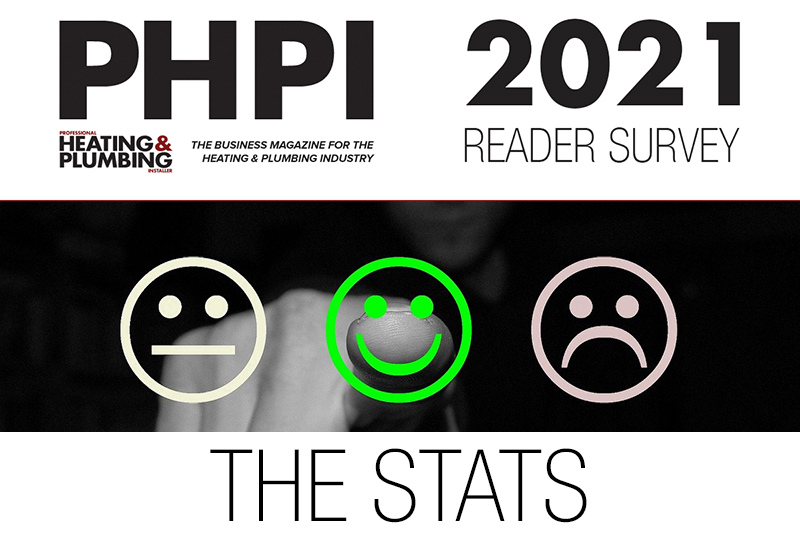 We reveal the results of our recent reader survey.
The Coronavirus pandemic has taken its toll on us all, but its impact on the sector's businesses has been mixed, according to the respondents to a recent PHPI survey. Conducted online during February and March this year, the PHPI 2021 reader survey reveals that 44% of installers reported work being 'less busy than normal', while 38% said business was 'same as usual'. Almost one in five (19%) said the time had been 'busier than normal'.
The survey also suggested plumbing merchants remained a focal point for installers, in spite of the recent disruptions. 86% of respondents indicated they visited a merchant 'at least once a week'.
It would also appear that installers are keen on engaging directly with product manufacturers, with trade shows and exhibitions very much in the minds of plumbers and heating engineers. Over four in five (81%) of respondents indicated they would be interested in attending a trade show when they are again allowed.
A reduction in contact with manufacturers was also demonstrated through feedback on training. Only 39% had attended a manufacturer's training course in the last 12 months – compared with 47% in 2019. Government restrictions have almost certainly led to a dip in attendance on in-person training sessions, although many manufacturers are now offering digital or online training options.
Renewables on the rise
Although still a relatively small number, it would appear that the sector is gradually embracing renewables with 23% of respondents saying they had worked with these technologies. This is up from 17% two years ago. The type of training required by installers backs this up, with almost half (49%) of respondents keen on 'additional training' on Renewables.
However, heating remains the mainstay of our readers work with 87% working in this part of the sector. Unsurprisingly, plumbing recorded a similar level (84%). Only a quarter (24%) of respondents indicated they undertook kitchen fitting, although a little more than half (52%) recorded 'Bathrooms' as an area in which they operated.
Switch to smartphones
Even more people are now visiting this website, and how users are accessing our site is also changing, with more people selecting their smartphone as the main tool for access, now ranking above tablets, laptops and desktops: in 2019 only 14% used their phone, by 2021 it had rocketed to 40%.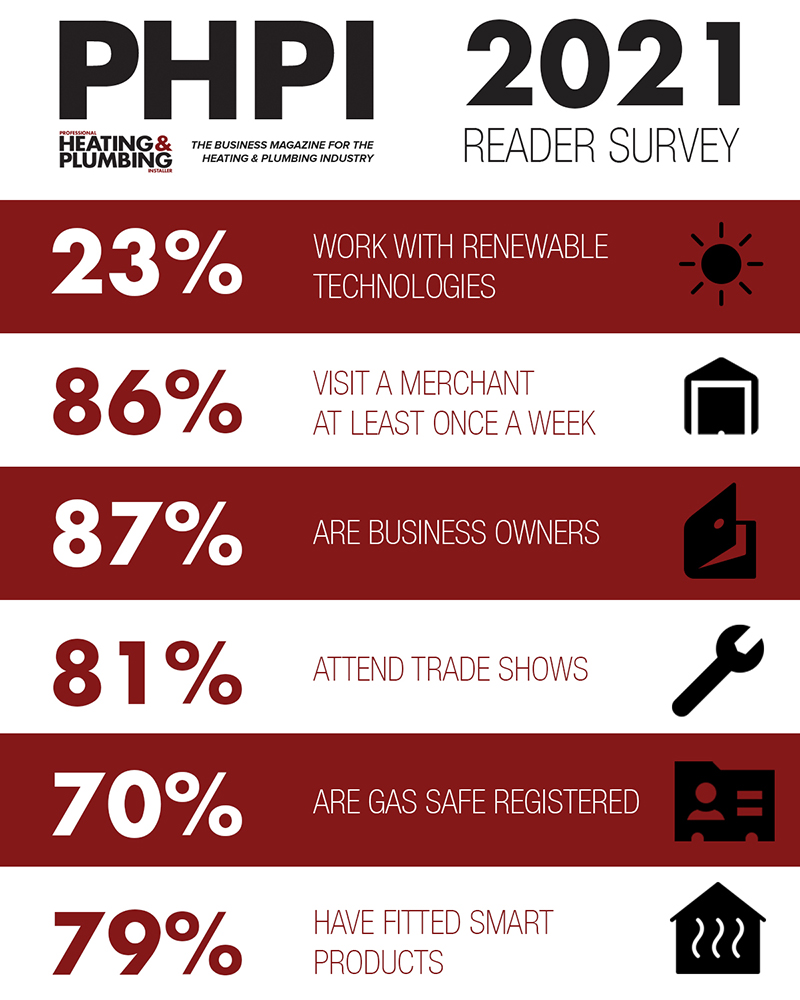 Results from an online survey of 293 installers during February and March 2021